Top 5 Best Mac VPN Apps in 2023
With cybersecurity threats rising, more Mac users are turning to VPNs to protect their privacy and data. But with so many VPN options available, it can be tricky to determine which one is right for your needs. This article will cut through the noise and highlight the top 5 best VPNs for Mac in 2023 based on factors like speed, security, ease of use, and cost.
Whether you're looking to unlock geo-restricted content, torrent securely, or browse the web privately at lightning speeds, a quality Mac VPN is essential. Our recommendations are based on extensive testing and research of over 25 leading VPNs. We evaluated each on metrics like encryption strength, zero log policies, advanced security features, global server coverage, simultaneous connections allowed, streaming capabilities, customer support, and more.
Only the VPNs that exceeded our stringent criteria across the board made this list. By the end, you'll have a clear picture of the 5 top-rated Mac VPNs that offer the best blend of security, performance, and value. You'll also gain insight into key factors when choosing a VPN for your Mac. Let's dive in and unlock the best VPN options to secure and optimize your Mac experience in 2023 truly.
Best VPNs For MacOS:
---
We have what you're looking for if you need an occasional, cost-free alternative or a top-of-the-line solution for regular usage! We'll inspect some of the market's most sought-after virtual private networks (VPNs), such as ExpressVPN, NordVPN and CyberGhost. Additionally, we will examine lesser-known options, including TunnelBear and ProtonVPN, so that you may gain a thorough knowledge base regarding VPN applications.
It's our goal to give you the proper knowledge and facts to choose the best VPN for your Mac device. Plus, there are great free options as well as premium choices that we review in detail. So if you're an Apple user who needs a virtual private network, don't make any decisions until you've read through our guide first!
How to Select the Best VPN App for Your Macbook
Before selecting the best VPN service provider for your Mac, you must check out the following key points:
The VPN client must provide Military-grade Encryption
The VPN app changes your IP address.
A free Trial is available for the premium VPNs.
The VPN app is compatible with your version of macOS.
VPN speed of at least 15-20 Mbps for streaming and surfing.
Quality-security VPN with OpenVPN and L2TP.
No-log policy and network lock.
The Kill switch option is available.
At least a 30-day money-back guarantee.
1-click setup for the VPN app for all your devices.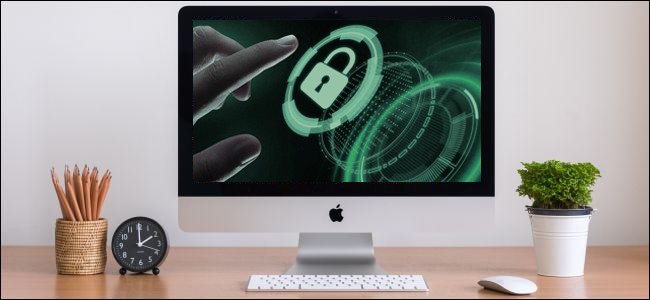 ExpressVPN – Overall Best VPN Client for MacOS

Mac users value their privacy and security, so choosing a reliable VPN service that keeps you protected and anonymous online is essential. After thorough research and analysis, we have determined that ExpressVPN is the best VPN service provider for macOS, offering a perfect blend of top-notch security, blazing-fast speeds, and user-friendly features. Read on to learn more about ExpressVPN and other top contenders in the VPN market and detailed comparisons of free and premium VPN providers to help you make an informed decision.
Compatible macOS
ExpressVPN is compatible with all MacBooks from macOS Big sure(11)-OS X Yosemite(10.10), iMac and IOS models and versions, Windows, Linux and Chromecast. It is compatible with Android, IOS and Amazon Fire tablets as well. Now, you can sign in to your account on your macOS without any hurdle or worry. It's one of the easiest-to-use VPNs for Macs that helps you browse the internet.
Connection Reliability
ExpressVPN has always been reliable for its connections, speed and security concerns. It's not easy to stay in the market with rotten strategies and old-school services; ExpressVPN's services are up to date, and connecting your macOS with such an incredible VPN provider is a wise choice.
Anonymity
You don't need to be seen while you stream or surf the internet. Your Internet service provider, hackers and government authorities can find you and access your macOS or any device you use for streaming and surfing, which might get you caught. ExpressVPN allows you to dodge the risks and use the internet anonymously.
Protocols
ExpressVPN came up with the IKEv2 and OpenVPN; OpenVPN is the safest and fastest protocol option that ExpressVPN offers. Although IKEv2 is suitable for mobile service and OpenVPN for operating systems. The first and foremost choice for ExpressVPN has always been OpenVPN for its speed, security and reliability for its customers.
Safe Tunnelling
ExpressVPN is a leader for bypassing geo-restricted sites, whether you stream, download torrents or hide your identity. It works with OpenVPN for solid encryption, authentication features, and the military-grade 256-bite AES encryption guard.
DNS leak
Your DNS must be confidential; ExpressVPN keeps it safe from leaking. ExpressvPN conceals your activities on the internet through VPN tunneling. The traffic between your macOS and ExpressVPN's DNS servers is end-to-end encrypted. VPN users are safe with DNS leak protection, guaranteed.
Blocks And Unblocks
This VPN service blocks malware, ads, bugs and spyware to keep your macOS safe and secure. You can access all sites from anywhere in the world, as ExpressVPN unblocks sites while keeping your identity untraceable by giving you different IP addresses.
Money-back Guarantee And Free Trials
You get a 30-day money-back guarantee, almost a free trial, and a full refund if you claim within 30 days. If you surprisingly stay unsatisfied with the features and services of a VPN for your macOS, take your money back. Have a risk-free streaming opportunity for a month. You get free services for three months if you buy a yearly plan.
Connection Speeds
You can connect six devices simultaneously with one account and still get a 135 Mbps download speed; ensure your internet speed is 100 Mbps or more. The overall connection speeds are 58 Mbps, enough for smooth streaming on your macOS.
Customer Service
ExpressVPN satisfies its customers by solving their problems through 24/7 live chat and calls support.
NordVPN – Fast & Secure Servers

NordVPN is another outstanding VPN service for macOS that deserves special recognition. With its extensive network of over 5,000 servers in over 60 countries, NordVPN provides Mac users with secure and fast connections for a seamless browsing experience. Its user-friendly native app for macOS allows for easy setup and customization. The strong encryption and advanced security features, such as Double VPN and CyberSec, ensure your online privacy is uncompromised. NordVPN's strict no-logs policy and commitment to customer support make it an excellent choice for Mac users seeking a reliable and trustworthy VPN service.
Compatible macOS
NordVPN is accessible on all Apple devices (MacBook, iMac, iPhone, iPad, Apple TV) and works on all versions (from macOS Snow Leopard 10.6 onwards). Also, windows, android, Chromecast and Linux users can have NordVPN as a security guard for their systems. You can get all the quality security features at fast speeds.
Dedicated IP
NordVPN offers dedicated IP addresses in The US, Germany, UK, Netherlands and France. It works with a valid VPN account and costs about $70 per year, but it's worth it! Due to security concerns, you can connect the dedicated IP to 2 devices. It might not work in a region that has internet restrictions. All the dedicated Mac clients have come out to be satisfied. As a VPN client, you must know the hustle to access your desired platform; NordVPN makes it easier with its best services; check how.
Onion Cover VPN
NordVPN helps you to set up the VPN connection and pass you through the safe side. Its onion cover feature is the best privacy solution that passes you through its VPN servers and gives your internet traffic transparency through its onion network. There are Onion networks like Tor in the market that you can buy; the question is, why would you buy an extra service when your NordVPN already gives you a free version?
Connection Reliability
The best way to check whether the VPN server is reliable is to review its privacy and security features. Using a VPN is not just about getting access to streaming services; the know-how about it is a must. The privacy policy of NordVPN is solid; if you use a VPN already, you would understand the worth of it as a VPN server.
Anonymity
Stay anonymous while streaming or surfing the internet with NordVPN, as it gives the best encryption features to its clients. Windows, Android, Linux and Mac users are safe with NordVPN's VPN services.
Protocols
NordVPN gives you OpenVPN, IKEv2 and WireGuard. However, OpenVPN is the best privacy protocol any VPN provider could offer. Still, NordVPN has introduced WireGuard(NordLynx). It's an experimental protocol. It is used in most apps as it's an ultra-modern and the fastest tunneling protocol.
DNS leak
Getting DNS leak protection through a VPN for your Mac is the best way to keep your identity hidden. Use a VPN to secure your data and keep your existence private. Install NordVPN on your Mac; the app store has its newest version to protect you from DNS leaks.
Blocks and Unblocks
It blocks ads, malware and spyware while unblocking streaming sites like Netflix, BBC iPlayer, HBO, and Disney+ and allows you to download torrents anonymously.
Money-back guarantee and Free trials
NordVPN gives a 30-day money-back guarantee; you can avail of its services for a month and consume the best of it!
Connection speeds
It doesn't limit speed or bandwidth. Get fast speeds with the NordVPN Mac app, install it and get going.
PureVPN – Multiple Device Support
Its server locations are in 140+ countries. Its user interface for macOS is easy to use and the best VPN for Mac. It serves exclusive, yet the best Mac services are far more private and secure than any free VPN could offer.
Compatible macOS
PureVPN is compatible with all the latest MacBook, iMac, iPhone, iPad, and Apple TV versions.
Dedicated P2P servers
PureVPN offers dedicated Mac servers to send and receive your P2P files from anywhere worldwide. Also, you don't need to face speed problems while surfing.
Advanced auto protocol selection
Skip the headache with PureVPN, which provides auto-selection tools for your protocols. It offers OpenVPN, IKEV2, SSTP, PPTP, and L2TP, enabling it on your macOS as needed. OpenVPN is mainly in use for its strict security and privacy policy with speed.
Blocks and Unblocks
PureVPN, like other VPN services, secures your macOS and other devices by blocking malware, spyware, ads and tracking sites. PureVPN servers work on encryption and get the IP addresses while streaming or surfing.
Refund policy and Free trials
Free trial? YES! Best 30-day money-back guarantee, avail of the services and get your refund if you don't find the services up to the mark—risk-free streaming on Amazon Prime Video, Netflix or Hulu for a month.
Connections and speeds
You can connect to ten devices simultaneously through PureVPN. You can develop the criteria for bringing exclusive features to use on your macOS.
SurfShark – Best For Streaming on Macbook

The number of servers can determine the quality of a VPN. SurfShark server locations are in 65 countries, and more to grow. It has served its customers with a robust technical solution for safe and secure surfing on all compatible devices. You can access all geo-restricted sites and download torrents, streams or surf from anywhere worldwide—the best Mac VPN for its connectivity and speed.
Compatible macOS
SurfShark works on Mac OS X 10.12 (Sierra) and newer MacBook, iMac, IOS, iPad, and Apple TV versions. Mac app is compatible with Windows, Android, Linux, and FireTV.
Encryption
It has military-grade 256-bit AES encryption that secures your information and engagement on the internet to get the best. SurfShark offers OpenVPN, IKEv2, Shadowsocks, L2TP, and WireGuad on Windows, iOS, Android, and macOS. Try updating the app's newest version if you can't find encryption features.
Blocks and Unblock
SurfShark blocks the trackers; it prevents the ad domains from collecting data about you. It lets you bypass tunneling by unblocking geo-blocked streaming services and sites. You can access any site and surf as long as you want. SurfShark is a Mac VPN that has strict security and privacy policies.
100% RAM-only
SurfShark has taken down the hard drive storage, and now it's a 100% RAM-only system. Technically, any third party can barge into the VPN servers' hard drives; it's not fully secured even if the VPN service gives you updated security and privacy features.
Kill switch and No-log policy.
There is no way for your identity and data to be leaked. Your IP address and information are secured with the Kill-Switch feature that SurfShark offers. The strict no-log policy must be mandatory for a VPN service to provide; Surfshark has fulfilled all the privacy features requirements.
Customer service
It has been excellent. SurfShark is not behind in satisfying the customers; its 24/7 live chat support has saved many from suffering errors.
Refund policy and free trials
You can consume the services of SurfShark as a free trial. It gives you a 30-day money-back guarantee; you can claim your refund within 30 days and get your total amount back within 10 working days.
Connections speed
You can connect to unlimited devices simultaneously at high speed, as Surfshark offers unlimited bandwidth. Stream faster than ever!
It has several servers more than VPN services, apparently a better opportunity to get faster and the newest features and services. Its server locations are in nearly 88 countries. CyberGhost is one of the promising service providers with an exclusive pattern of serving its clients—the best Mac VPN in terms of its security features.
Related Article: ExpressVPN vs. SurfShark
CyberGhost – 3rd Party Software Support
Compatible macOS
CyberGhost is compatible with macOS Sierra (10.12), macOS High Sierra (10.13), and macOS Mojave (10.14) on MacBook, MacBook Air, MacBook Pro, iMac, iMac Pro, Mac Pro, Mac mini, and Apple TV. Almost all Mac VPN devices are also compatible with Android, Windows, Linux, gaming consoles, FireTV, and Android TV.
One-click connection
If you need a VPN for whatever reason, its accessibility and speed must be your priority, and a one-click connection to the VPN feature is mandatory. CyberGhost has been easy on its customers; with just a click, you will be connected to your desired location for surfing and streaming.
Secured file sharing
Your data and information are saved through CyberGhost's end-to-end encryption feature. It will keep your data private between you and the receiver.
Encryption
The military-grade 256-bit encryption from CyberGhost is best to secure your identity, data and information and provide its services with less worry.
Kill switch
A VPN is the only option to keep your identity hidden while streaming geo-blocked content on your macOS. The best VPNs in the market offer a kill-switch feature, and so does CyberGhost. Its automatic kill switch disconnects your internet from your device if the VPN server drops down for any reason.
No-log policy
You need a VPN like CyberGhost to ensure your internet browsing history is not saved anywhere, or there is no way your activity on the internet is monitored or stored.
Money-back guarantee
CyberGhost offers the most extended free trial and a 45-day money-back guarantee. You can consume its service for 45 days, unsubscribe, and get your money back by claiming a refund.
Connections
The best VPN must offer at least five simultaneous connections, whereas CyberGhost provides seven simultaneous connections with unlimited bandwidth. You can stream content without buffering on your macOS, and your friends can download any torrent on their iPad or IOS.
Keychain Access
Mac VPNs must offer keychain Access, an application designed for macOS. One of the best Mac features, keychain access, stores your passwords and auto-fills where needed. It's convenient yet safe. CyberGhost accesses keychain access for your password; you will receive a prompt for your password.
Protects
CyberGhost automatically connects to your macOS when it detects unknown Wi-Fi, protecting your privacy and security. If the VPN is already connected and you switch to Wi-Fi, the VPN will be disconnected.
---
macOS versions
Five VPNs we recommend for your macOS must have updated versions for secure surfing on your device.
Mac OS X 10.10 (Yosemite)
Mac OS X 10.11 (El Capitan)
Mac OS 10.12 (Sierra)
Mac OS 10.13 (High Sierra)
Mac OS 10.14 (Mojave)
Mac OS Pro 10.15 (Catalina)
Plans and Pricing Comparison
| Features | ExpressVPN | CyberGhost | SurfShark | NordVPN | PureVPN |
| --- | --- | --- | --- | --- | --- |
| Automatic Kill Switch | ✓ | ✓ | ✓ | ✓ | ✓ |
| Uptime | 99.9% | 100% | 99.9% | 99.9% | 100% |
| Unlimited bandwidth | ✓ | ✓ | ✓ | ✓ | ✓ |
| Smart DNS leak protection | ✓ | ✓ | ✓ | ✓ | ✓ |
| Ad blocks | ✗ | ✓ | ✓ | ✓ | ✓ |
| Encryption | end-to-end | end-to-end | end-to-end | end-to-end | end-to-end |
| Simultaneous Connections | 5 | 7 | Unlimited | 6 | 10 |
| Netflix libraries | ✓ | 4 | 15 | 7 | ✓ |
| Customer Service | Better | Better | good | best | Better |
| Money-back guarantee | 30days | 45days | 30days | 30days | 31days |
| Six-months plan | $9.99/m | 2€/m | $6.49/m | $11.9/m | $10.95/m |
| Yearly plan | $8.32/m | 3.25€/m | $2.49/m | $4.92/m | $3.33/m |
| | Get It Now | Get It Now | Get It Now | Get It Now | Get It Now |
A big NO to Free VPNs for macOS
The following VPNs offer some essential services, but there is no assurance of security and privacy, which has to be a VPN provider's first and foremost responsibility; there is no such thing as the best free VPNs for macOS. Here's why you should not go for free VPNs for your macOS.
Hotspot Shield
data limit of 500MB per day, No live chat, Major Issues with Google, logging issues, and Netflix block.
ProtonVPN
No torrenting, 1 connection at a time, 3 server connections overall, slow, unreliable security
Hide.me
Data limit of 10GB per month, Netflix USA access lags, Unreliable security.
TunnelBear
There is no torrenting, just 26 servers, data-limited 500 MB per month, unreliable security, and no P2P protection.
Windscribe
Netflix USA access logs, 11 servers, 2 GB-15GB per month data limit, poor support, and a cramped app.
Streaming services on macOS
Netflix
Hulu
Amazon Prime Video
Disney+
HBO GO, HBO Max, HBO Now
BBC iPlayer
CBS
ShowTime
SlingTV
Hotstar
VOOT
Zee5
FAQs
Final Verdict
Apple devices are expensive! To keep them secure while surfing or streaming, look for the best Mac VPN. We have discussed the best Mac VPNs that keep macOS and other Apple devices safe and protected from malware.
We recommend ExpressVPN as it's about your macOS and not an ordinary operating system to take for granted. It gives you a 30-day trial and a full refund if you are unsatisfied. Another VPN offers a 45-day money-back guarantee, but ExpressVPN has some legitimate game standards! Watch BBC iPlayer, Netflix, Hulu or any other geo-restricted sites without considering security and identity concerns. It's worth it!