Welcome to an entirely different yet exciting article where you will judge a fight between the two most prominent VPNs. It's the clash of the VPN titans – but which comes out on top?
ExpressVPN and NordVPN are the industry's two most important and renowned VPNs. Odd and out, you must have heard any of the two on different platforms while surfing Youtube or scrolling down to Facebook.
The question is, why are you comparing the two? You must have been getting ready to subscribe to a VPN service. However, before purchasing any of them, you need to consider the worth means why you are purchasing a specific VPN. Let us make it easier for you.
You should look at three factors: security, price and speed before purchasing a VPN. Both the VPNs contain these 3 traits, then. What makes them different?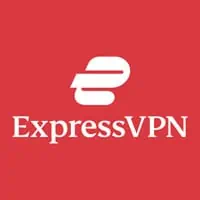 VPN Servers: 160 Cities in 94 Countries
Encryption: AES-256
1 Month Plan: $12.95
---
Let's dwell on a fight between two titans and see their differences.
ExpressVPN

The number 1 trusted VPN in the entire VPN industry is Express. Headquartered in the British Virgin Islands, ExpressVPN has proved itself a complete package of encryption and anonymity with a worthwhile spending price.
Owing to more than 3000 servers in 90-plus countries, Express has coverage in half of the world. Now, you can avail of its services or watch any of your favorite series on any unblocked geo-restricted website just by downloading ExpressVPN.
If you are concerned about speed, then do not worry. Express is number one in everything, so why is it second in speed? It is the fastest VPN in the entire industry because of the broadest coverage of its servers. Also, it prevents ISP throttling. It is even suitable for gamers.
As far as security is concerned, Express has proved its loyalty to valuable users. It does not keep logs of what you are searching for over interest. Also, Express has military-grade encryption standards that are impossible to break. It also has a Kill switch and obfuscated servers to remove all VPN traces over the network. This is why Express is used in strictly censored countries such as China. Express also protects from DNS leaks.
For pricing, Express is usually called the expensive VPN, but the cost, as we opined, is still less with the features Express offers. At a price (discussed below), Express offers connections to up to 5 devices.
All and All, ExpressVPN is the best solution in the digitized era.
NordVPN

Headquartered in Panama, Nord gains the advantage of free jurisdiction from any surveillance organization. It is also widely recognized for its security features. As Express, Nord has lo log policy verified by AG- the third-party auditing firm, in 2018.
Besides this, Nord offers multihop double VPN servers where your data passes through multiple servers. It also has a kill switch and obfuscated servers to protect your and your VPN's visibility from all sides.
Additionally, Nord saves you from multiple irritating ads if you watch videos or surf anything online. Also, it unblocks even stubborn geo-restricted sites such as Netflix and Hulu tv.
As far as speed is concerned, Nord has exceptional speed. It prevents ISP throttling while giving you the required speed to watch your favorite movie or play a game with complete encryption. Also, Nord has over 5000 servers in 60-plus countries, enabling a server to provide better speed and encryption for people who want to surpass geo blocs.
Nord is more economical than ExpressVPN. At the best price or package (currently ongoing on the website), you can subscribe to a VPN and get connections to up to 6 devices for simultaneous use of VPN over any device.
Considering its overloaded perks and privileges, Nord is heading sky-high.
ExpressVPN vs. NordVPN- a fair comparison
Similarities between ExpressVPN and NordVPN
Though Express and Nord differ in many aspects, some features remain the same. Discussed below are the similarities you can witness in both VPNs.
Set-up and Interface
The installation process of Express and Nord VPNs is the most effortless and takes only 2 minutes.
Its installation procedures are:
Head to the website;
Subscribe for Plan;
Download the app;
Connect to a server;
Use the VPN.
Moreover, the app is easy to use and does not require heavy configurations. Its app is available on all operating systems and pops daily notifications for changes, updates and new packages.
However, Nord has a slight edge. It explains the menu of what each setting does and how it can be installed. This enables a layman to set up a VPN without any problem over his network.
All of and above the website of both VPN service providers keeps on updating with new features and information regarding the usage and general information of VPNs. So, from all sides, Express and Nord VPNs are the easiest but complete packages for their users.
Device Compatability
ExpressVPN and NordVPN are compatible with almost every device and operating system. Some of them are:
Windows;
Linux;
iOS etc.
Bypass Geo Blocs
Express and NordVPN are some of the best VPNs to surpass geo hurdles. They maintain anonymity by giving you a remote server's generated IP to unblock geo-restricted sites. For instance, the ExpressVPN IP address is different from your IP address.
NordVPN can unblock over 400 Streaming Platforms, Including US Netflix, Amazon Prime Video, Hulu, and more. Even if the website blocks a Nord-generated IP address, it regenerates a new one and lets you continue your movie without disruption.
Both VPNs are at your service whether you are watching Netflix or CTV outside Canada, Disney outside the US, 7Plus outside Australia, or other such channels.
High Encryption
Data surveillance laws have become stricter, passing every day. Every country tries to keep a staunch eye on its citizens to check what they are doing.
China is keeping an eye on Ughiyars. The Australian government asks ISP to save data for at least 2 years. Similarly, Canada supports digital freedom but is a member of surveillance organizations to curb terrorism through digital monitoring.
Unlocking geo-restricted sites is a side facility of VPN. The primary function of any VPN is to provide military-grade encryption for data security and protection. High encryption saves a person from third-party surveillance, be its a government, an ISP, hackers or an advertising agency.
ExpressVPN uses an AES 256-bit encryption coupled with a 4096-bit RSA key and SHA-512 HMAC authentication. This means that ExpressVPN has the highest encryption standard and is considered near-impossible to break.
The SHA-512 HMAC authentication is the code that adds an extra layer of protection while transferring data.
Similarly, the security of Nord includes 256-bit AES encryption and 2,048-bit DH keys and SHA2-384 authentication. Additionally, it uses Forward Secrecy, meaning that the encryption key changes with each session, so it can't be stolen.
Multiple Security VPN Protocols -on All Devices
Express and Nord VPNs offer different protocols for different devices to retain security and speed. Some of their protocols for respective devices are:
Windows and Mac:
L2TP/IPsec;
Lightway;
IKEv2;
OpenVPN.
Android:
OpenVPN;
Lightway;
L2TP/IPsec.
iOS:
IKEv2;
OpenVPN;
L2TP/IPsec.
Linux:
Lightway;
L2TP/IPsec;
OpenVPN.
The only exception is:
Nord does not have Lightway protocols. Instead, it offers NordLynx. Various Nord protocols are:
NordLynx protocol;
OpenVPN protocol;
IKEv2/IPSec protocol;
L2TP/IPsec and PPTP.
No Logs Policy
Logs are pretty important. This is your complete information about what you are doing online.
Many free VPN service providers usually keep your logs and then may sell your information to the ISP or an advertising agency. The practice makes you prone to data theft and increases your cybersecurity concerns.
However, Express and Nord VPNs refrain from keeping any Logs for their users. They pledge not to do so.
" In 2017, Turkish authorities demanded user logs from ExpressVPN.However, no data was retained owing to its no-log policy. "
Similar is the case with Nord. As per Nord's website;
"We do not store connection timestamps, session information, used bandwidth, traffic data, IP addresses, or other data—nothing to hold or share with anyone."
PWC authenticates the statement – an audit firm in Nord's no-log audit.
Location
VPNs usually located in the non-member states of data surveillance alliance organizations are preferred because they are safe from data inspection.
ExpressVPN is based in the British Virgin Islands.
Similarly, Nord VPN is headquartered in Panama.
The two enjoy certain perks and privileges. Some of them are:
NO data retention laws: ExpressVPN does not require to keep any data because BVI does not ask to do so, unlike Australia and Europe.
Independent Jurisdiction: ExpressVPN is only subjected to BVI's laws rather than any other country. And BVI's laws are against any data retention or data inspection.
Outside of Surveillance Agencies: Many organizations work with their member countries to monitor citizens to protect them against terrorism and money laundering. Some of them are 5, 9, and 14 Eyes. These countries can keep your log. However, BVI is not a member of such countries.
Let's retake the Turkish case.
"Express was not subjected to Turkish law. Turkish government tried to seize the server of Express to obtain customer data but remain unsuccessful."
Unlimited Bandwidth against ISP Throttling
Maybe your internet service provider is sneaking into what you are looking at. They usually cap your internet downloading and uploading speed and interrupt your pleasant experience.
Furthermore, Unlimited data is essential for viewers or users, which free VPN service providers usually do not offer. You need to choose a reliable VPN- usually paid to get unlimited data for streaming and browsing.
Express and Nord VPNs do not only mask your IP but also save your data from ISP throttling. This way, you will get unlimited bandwidth and can download or upload anything without any problem.
Leak Protection
Consider traveling to massively censored countries like Russia, China and Iran. You are well aware of a single mistake and will end up in jail. You might be afraid of accessing any VPN service, even the reliable one.
This may stake your data vulnerable to surveillance. If you are a diplomat working in such a heavily surveilled country, you cannot send a single message, let alone watch a movie.
The question is, why are you afraid of using a VPN? Because you may think that any single leakage from VPN may cost you a heavy price.
On a VPN, your information or data passes through an encrypted tunnel. Sometimes a piece of information leaks, and your ISP can start sneaking what you are doing. This is not good news for you if you hope to remain anonymous.
Some of these leaks are:
DNS leaks: An ISP can sneak into what you are doing when your DNS runs through regular traffic instead of a VPN.
WebRTC: It allows you to call without apps through, for instance, Google Hangouts. However, there are chances that your identity (IP address) may reveal to such websites.
IP address Leaks: Maybe your IP address is exposed to your ISP.
Do not worry; NordVPN and ExpressVPN do very well in leak protection. They provide:
IP address leak protection (for both IPv4 and IPv6);
DNS leak protection;
Kill switch to block traffic if the VPN connection drops.
Smart DNS
Why do we need Smart DNS? Typically, a tunnel is created where your data in the shape of an IP address is sent to a remote server where a new IP is assigned, which helps you unblock the geo-restricted site.
The process is time taking and may eat up your speed. However, Smart DNS unblocks geo-restricted sites such as Netflic without encrypting your traffic.
Secondly, some devices do not support VPN services like game consoles or smart TVs. You can use smart DNS on them.
ExpressVPN calls it MediaStreamer, which runs on a PC or is installed on a router.
Nord calls it SmartPlay, with all the same functions.
Protecting Public Wifi
You may want to use public Wi-Fi in the hotel, a coffee shop, or a bookstore. But do you know your network is not safe at all? Hackers can trace your information with the winking of the eye if you are traveling to some destination or staying in a hotel using public wifi. A hacker can steal your banking details and IP address and even leave malware on your network.
However, through their extraordinary encryption, Nord and Express protect and secure your connection to public Wi-Fi by hiding your IP address.
Onion Over VPN
Onion routing is a technique for those who want to browse anonymously. Through onion routing, you can even get access to Dark Webs.
However, your Onion routing may come at a cost. The cost is horrible yet straightforward. It takes your data into the hands of hackers, ISP providers and even government agencies. If the government gets to know you are using the Dark web, it can immediately send you behind bars.
Nord and Express have come to rescue you. They provide an additional layer of protection on your onion routing. This means both are increasing the chances of anonymity and full-fledged security.
Using their no-log policy, Nord and Express VPNs encrypt even your Onion browsing so that the ISP and government agencies cannot detect whether you are browsing through the Onion router.
Onion over VPN servers puts an extra layer of protection when you anonymously unblock sites. Now, only Nord or Express will know that you are entering into Dark Webs; it cannot reveal to anyone.
In this way, you stream safely and sound.
Pretty Good Privacy (PGP) Keys
Pretty Good Privacy is industry-led encryption to maintain your privacy and security when you send and receive data. It encrypts or decrypts:
Emails;
Text;
Digital signatures;
Files;
Entire disks.
It was developed in 1991 by Phil Zimmermann.
For PGP. You usually need two keys:
The public key to encrypt your data; and
Private keys to decrypt your data.
Both Nord and Express have PGP encryption. You need to set keys over your network, or for details, you may visit their website on how to set up PGP on the respective device.
Kil Switch
Kill switch in VPNs monitors the stability of your connections with the remote servers of the VPN. Because the remote servers are responsible for generating IP and keeping data protected, the drop in its connection may cause leakage of your valuable information.
Therefore, Kill Switch automatically blocks your internet connection if it senses the connection drops from the remote server to save your data from cyber theft.
Nord and Express have kill switch facilities.
Trusted and Diskless (RAM) Servers
Most VPNs work over hard drives. Hard drives usually retain data until and unless written over or erased. This increases the chances of cyber theft.
Nord and Express VPNs preserve their information over Random Access Memory.
A RAM requires power connections. If the links are lost, the data will be automatically erased. The data is not saved for a more extended period.
What else does a VPN need if the data is erased with every power cut? Therefore, a reliable VPN always uses RAM servers to keep the user's information hidden from third parties.
Under its TrustedServers Technology, Express uses RAM software on the remote servers of the VPN. It erases any trace of your private data and browsing history with every reboot.
Nord has launched Diskless servers to protect and secure VPN users from revealing information.
Obsfurcated Servers
Even if you are using a VPN, there are high chance that an ISP or government surveillance can figure out that you are using a VPN server.
VPN obfuscation can save you from such traces to disguise your VPN traffic.
Obsfurcated Servers remove traces of VPN from your network. Express and Nord have built-in obfuscated servers to hide your anonymity from ISP. It shows your traffic as if it was working on regular HTTPS.
Also, it's the best tool against Deep Packet Inspection (DPI) used by China.
Torrenting and P2P File Sharing
Torrenting and peer-to-peer file sharing are risky if you use a shared network. Torrenting apps usually display the IP address of users, and those connected with you can check and see your IP address.
A strong VPN should have complete fledge protection and excellent speed to support sharing and downloading large files for torrenting.
Both Express and Nord VPNs have commendable speed and exceptional protection for your torrenting and support for P2P file sharing.
If you download a 1.4GB video file 0r a 30-minute video, the speed of Express is around 7.5MB/s. Nord is a bit slow in this process.
However, Nord has dedicated P2P servers. These servers are designed to support torrenting and peer-to-peer file sharing. You can use uTorrent, BitTorrent, Popcorn Time, and others without issues. Express does not have these servers.
Gaming
VPNs allow gamers to retain their ping while playing heavy Mbps video games such as PUBG, Freefire and Call of Duty. Both Nord and Express are favorites of gamers for their fast internet speed.
All the servers of Nord are designed in a way that they can protect gaming data along with stable connection speed. Express, on the other hand, also reduces the ping timing during play. Both allow users to unblock restricted maps and skins on the game and defend them from DDoS attacks.
Whether you are a pro player on a smartphone, computer, or tablet, the two VPNs are at your service with complete encryption.
Browser Extensions
Express and Nord VPNs provide browser extensions over Chrome and Firefox. Though both provide similar services, a slight difference appears in their configuration.
Express requires clients to install its standards before using a browser extension. If you are using a Window, which does not support Express standards, you will have to switch it.
Its browser extension ensures HTTPS search, prevents HTML5 from exposing your geolocation and blocks leaks.
In Nord, you do not need to activate the standards for using its browser extension. If you have any leaks or cyber threats, Nord asks you to change your location and safeguard yourself from advertisements and cookies through its CyberSec technology.
Third-Party Audits
Third-party audits enhance the credibility and trust of VPN of users. ExpressVPN usually hires PWC- an audit firm, to verify its privacy policy. PWC reviews its Trustedserver and no-log policies and confirms with its published privacy statements.
It has also worked with cybersecurity firm Cure53 to audit its browser extensions for security flaws.
As ExpressVPN, Nord also hires a third-party auditing firm to evaluate the cornerstone of its features-no-log policy. The audit in 2018 was performed by PricewaterhouseCoopers AG and verified Nord policies.
Customer Support
Customer services are essential because VPNs are related to IT, and everybody is unfamiliar with the technologies. Both Express and NordVPN have commendable customer support services.
Express and Nord offer their valuable customers a 24/7 email and live chat facility. If you have any problems, you can:
Visit the website to explore solutions through tutorials and setup guides in different languages;
Speak to a customer service representative;
Email to customer support.
Differences between ExpressVPN and NordVPN
Both of these service providers are performing exceptionally and commendably in their fields. Despite many similarities, differences can be discovered in the services and features of Nord and ExpressVPN.
Servers
Servers matter! More servers mean speedy connections and better encryptions.
ExpressVPN:
ExpressVPN has 3000 servers in over 94 countries. Even though it does not have the highest number of servers, VPN coverage is the most expansive means of stretch in most of the world. This feature helps you find servers nearby from Asia, Africa, Europe, America, and Australia.
EpressVPN is one of the best VPN providers for those who want as many location options as possible. It lets users connect to servers in almost half of the world, including some rare ones like Kenya and Laos.
If you, however, plan to travel to places like China, we think ExpressVPN is a better choice. Despite the ongoing government crackdown on VPN services, it has managed to keep pace with the changes and is still one of the best options for bypassing the Great Firewall of China.
Express does not use colocated servers (self-owned servers) but instead rents servers from third parties.
NordVPN:
Nord has 5460 plus servers in not less than 60 countries. Though most of its servers are based in UK and USA, you can also find them on other continents. Almost all of its servers have a physical location and are not virtually based.
This is quite a tough contest between the two. Express has the widest, while Nord has the most significant number of servers among the two of them. Some people may choose more servers in fewer countries, such as those who want to connect with the USA.
Some prefer fewer servers in more countries for those who want to unblock the Voot channel of India -servers in India are rare. It entirely depends upon the preference of the user.
Maybe Nord is taking the lead with its more significant number of servers. Still, Express is also not stepping behind owing to its most comprehensive network coverage with virtual servers in use, trusted and travel-friendly.
Device Connections
Most VPN services limit their users to several simultaneous connections for multiple devices. However, reputable VPNs also care about your device craziness; some most loyal VPNs even offer links for more than one device at a time. Express and Nord are among them.
You can use ExpressVPN simultaneously on 5 devices with one subscription.
However, Nord leads in device connection. It offers 6 devices to connect with a VPN together in one subscription.
Speed
VPN works by creating a tunnel, encrypting and decrypting your data and keeping it safe and sound from ISP. The process is long and requires much time at the cost of speed. Viewers need speed for streaming video online. However, most VPNs may have a slow pace due to this process, but Express and Nord do not.
Additionally, An Internet Service Provider sneaks into your activities and limits speed. Express encrypt your data and save it from ISP throttling. In this way, an ISP cannot restrict your data, and you can watch videos unlimitedly.
Though both are reliable VPNs that provide the best speed to their users, specific points need to be considered while commenting on the speed of Nord and ExpressVPN.
NordVPN:
Nord's performance is at par with many of its competitors. There are no sudden interruptions. This may be because of a more significant number of servers.
Nord has downloading speed.
Its uploading speed is outstanding.
The ping stays near 20 to 50 if playing any video game.
NordLynx protocol is responsible for its fastest speed. It's based on WireGuard, the quickest protocol in the industry.
Plus, its Obfuscated Servers help you remove any traces of VPN over the network not to let ISP throttle into your network.
Despite having such speed, Nord cannot catch up with ExpressVPN. It has specific issues which you may not find in Express.
Nord takes a bit long, 10 to 15 seconds, to connect with the server, website, or app. On the other hand, Express has stable connections.
ExpressVPN:
ExpressVPN is the Fastest VPN.
First of all, Express servers are nearly all over the world. If you connect to a country where its server is available, your speed will eventually accelerate.
Secondly, ExpressVPN's Lightway and OpenVPN protocols also boost speed. Lightway protocols are dedicated to switching between protocols for those more concerned about their VPN speed. With Lightway, speeds may reach an impressive 104Mbps.
Express has the most comprehensive network coverage, so you can get its servers installed in 94 countries, positively accelerating the VPN connection speed.
If you are watching Netflix, you need high-speed video streaming. In such a case, through both Nord and Express unblock Netflix and have exceptional speed, we recommend using ExpressVPN.
Dedicated Router App
ExpressVPN is one of the premium VPNs with a dedicated router app. You can install the app of ExpressVPN on your router and connect to any device in your household, even the devices on which VPNs don't work, such as game consoles.
Nord VPN does not offer such facilities.
Split Tunneling
Many internet services do not work on VPN. They are only accessible through a standard internet connection. A user can choose specific apps which do not use the VPN and add them to the split tunnel. Henceforth, the service, app, or website will work without a VPN.
Almost every VPN provider offers split tunneling. So, what is the difference between purchasing Express? Other VPNs only provide it on 1 or 2 apps — usually Android.
However, ExpressVPN offers split tunneling on nearly all Android, Windows, Mac, and router apps.
However, unfortunately, Nord does not offer such services.
DEDICATED IP
An IP address is a unique combination of numbers and letters that identify you, your device and the location from where you are using the internet. VPNs mask your IP address and assign you a server-generated fake IP to maintain anonymity and enable you to remove geo-blocks and encrypt your data.
However, most of the servers of VPNs only offer shared IPs. This may decrease your speed and increase the chances of blocklisting from websites.
To resolve this issue, many VPNs come up with dedicated IPs. Dedicated Internet Protocol addresses defend you from blacklisitng and also maintain your speed. This means users can get a new and unique IP address that only they can use.
ExpressVPN:
Unfortunately, ExpressVPN does not offer dedicated IPs. However, ExpressVPN regularly rotates its IP addresses not to be linked to just one server and save from overcrowding.
This means you will get a new IP when connected to a server. Still, the feature cannot match with dedicated IPs.
NordVPN:
Through Nord, you will get dedicated IP that no one can use. A lot of websites blocklists shared IP addresses. With dedicated IP, you will be saved from such mishaps.
This is great for businesses and online banking. You can give each employee a dedicated IP and allow them to work. Later, you can block anyone who is not on the list.
Multi-Hop or Double VPN servers
Express encrypt your traffic once. Nord does it twice. Users who want an extra-protection layer plus a specific geolocation preference may use multi-hop double VPN servers. This routes the traffic through a chain of more than one server.
NordVPN:
For an extra layer of protection, Nord offers Double VPN servers.
For example, if you are sitting in Pakistan trying to access Disney Plus and have downloaded Nord, you will first connect to servers 1 and 2. You must be wondering about the need for two servers.
This is for additional security. Your information moves to server 1, where it gets encrypted, then server 2 for further encryption. This will enhance your safety and security while you are surfing online.
The credit for double VPN servers goes to Nord as it provides such services to retain its valuable customers with extra protection.
ExpressVPN:
Express, sadly, does not offer such facilities. It does not have additional servers.
Built-In Ad Blocker
Advertisement greatly irritates you if you play a game, watch a video, or work online. VPNs can save you from irritating ads. Ad blockers prevent pesky popups and widgets from sending your data to advertisers.
ExpressVPN:
You will be shocked to know that our number 1 and most favorite VPN- Express has no ad blocker services. Still, it blocks ads through its AES 256 encrypting tools.
NordVPN:
Nord has a built-in ad blocker in it, which is known as "CyberSec."
It reduces the number of ads on your screen and blocks malware, phishing scams, and trackers.
Some of its benefits are:
Boosting your load speeds by limited ads;
Better privacy;
Fight malware.
Pricing Comparision
From short-term plans to long-term, Express and Nord VPNs has distinctive packages as per the need and taste of customers.
ExpressVPN:
Express is known as the most expensive VPN in the industry. However, we recommend you subscribe to the best offer mentioned in the 1st number below.
USD 6.67 monthly for 1 year, 3 months with a 30-day money-back guarantee, 3 months free trial.
USD 9.99 per month for 6 months, including a 30-day money-back guarantee.
USD 12.95 per month with a 30-day money-back guarantee.
NordVPN:
Nord is not much economical but the leading VPN in the industry. However, we recommend you subscribe to the best offer mentioned in the 1st number below.
USD 3.67 monthly for 2 months with a 30-day money-back guarantee and a 3-month free trial.
USD 4.92 per month for 1 year, including a 30-day money-back guarantee.
USD 11.95 per month with a 30-day money-back guarantee.
Payment Options
Not only the subscription but the payment option also matters. If a VPN only allows PayPal, your country may not have it. So, VPNs usually provide multiple payment options for their users.
We have brought together the payment options of both VPNs.
ExpressVPN:
Express has many payment options. Name it and get it. It is a bit better than Nord in payments.
NordVPN:
Nord also has many options, but a big difference is PayPal. Paypal is not active with Nord's subscription. However, other options are available for your online purchase.
Don't Have Time? Here's a Short Summary
Accessibility
| Features | ExpressVPN | NordVPN |
| --- | --- | --- |
| Servers | 3000 | 5460 |
| Countries | 94 | 60 |
| Device connections | 5 | 6 |
| Device compatibility | Windows, Linux, iOS, macOS | Windows, Linux, iOS, macOS |
Convenience
| Features | ExpressVPN | NordVPN |
| --- | --- | --- |
| Speed | Best | Better |
| Unblock geo-restricted sites | Yes | Yes |
| Browser Extension | Yes (require configuration) | Yes |
| Split tunneling | Yes | No |
| Application configuration | Better | Best |
| Dedicated IP | No | Yes |
| Major VPN protocol | Lightway | NordLynx |
| Smart DNS | Yes | Yes |
Customer Support
| Features | ExpressVPN | NordVPN |
| --- | --- | --- |
| Live chat | Yes | Yes |
| Email support | Yes | Yes |
| Helpful articles | Yes | Yes |
| Video guides | Yes | Yes |
Security
Features
ExpressVPN
NordVPN
AES encryption
256 bit
256 bit
RSA keys
4096
2048
SHA authentication
512 HMAC
384
No Log policy
Yes
Yes
Kill switch
Yes
Yes
Non member of the surveillance country
British Virgin Island
Panama
Torrent p2p file sharing
Yes (do not own
dedicated servers)
Yes
Protection against DNS leaks
Yes
Yes
Ad-blocker
No
Yes
Obfuscated servers
Yes (Trusted servers)
Yes
Double VPN
No
Yes
RAM servers
Yes
Yes
Third-party audit
Yes
Yes
Protecting public Wi-Fi
Yes
Yes
Onion over VPN
Better
Best
PGP keys
Yes
Yes
Best Pricing Package
FAQS
Which VPN is better, NordVPN or ExpressVPN?
This depends on your preference. If you are looking for a feasible economic VPN, go for Nord. If you are looking for speed, then you may choose ExpressVPN. If you are looking for both with encryption, we recommend you pick NordVPN.
Does ExpresVPN work in China?
China has stringent laws for data surveillance. VPNs are banned in China and are considered a crime by China's Ministry of Industry and Information Technology (MIIT).
However, several VPNs can work well. One of them is ExpressVPN. Firstly, it encrypts your data completely, and its obfuscated server removes traces of using any VPN so that no one will know whether you are committing this crime.
Nord, on the other hand, does not work in China. If you try to use it, it will show an error message, or you first need to connect with customer support to reconfigure settings, then only you can use it.
What works better on a game console – NordVPN or ExpressVPN?
First, Xbox, Nintendo Switch, PlayStation, and the other significant game consoles do not work on Express or NordVPN. You will need to install the VPN on the router to access them on game consoles.
Which is better for Android TV, ExpressVPN or NordVPN?
Honestly speaking, both VPNs are better for Android apps, tablets and smart Tv. Which one is better depends on your speed, security and spending.
If you are still having trouble deciding which one to use, try both of their 30-day money-back guarantee packages before any financial commitment.
Why is ExpressVPN so expensive?
Have you ever wondered why Mercedes is so expensive? No? The same is the case with ExpressVPN., It is costly yet worth buying. The server, the encryption, and the exceptional speed Express offer justify its bit expensive payment.
Can the police track a VPN?
Police can only track your VPN when your ISP knows you are using a VPN and reveal it to the police. However, this is usually a problem with unreliable or free VPNs.
If you are using a reliable VPN like Express or Nord, it encrypts your data, maintains your anonymity and removes traces of your VPN from the network so that not even ISP can find whether you are using a VPN.

Is VPN Safe for online banking?
Online banking has many risks. Your credit card information and account details are at stake if you are not using VPN. Hackers can get your details in minutes. Therefore, we suggest using good-quality VPN such as Express or Nord to save yourself from mishaps.
Is ExpressVPN or NordVPN faster?
The above analysis shows Express is the fastest among all VPN services. Nord appears on the second number.
Is ExpressVPN illegal?
No, using ExpressVPN is entirely legal. However, the problem may arise in countries where VPN services are banned. Countries that ban VPNs are:
Iran;
Russia;
China;
Turkey;
The United Arab Emirates.

Despite banning ExpressVPN is widely used in countries such as China.
Conclusion
It is a matter of fact that both Express and Nord are the most trusted, reliable and convenient VPNs for the safety and security of users. However, the guide above will help you read between the lines to choose the correct VPN per your preference.
If you want to know more, you can visit our page, the best VPN services for 2023. You may also comment below for any queries.