Hostinger – Best Minecraft Server Hosting 2022
It always is exciting to use and test Minecraft on a single player. But after some time, you would be looking for new and intense games.
Setting Minecraft in a multi-player can level up your excitement. Before you can play with your friends, top-notch Minecraft servers are critical.
Of course, you can keep your own server running on your computer. But nothing can beat hosting Minecraft servers with a top provider as you can use it with a click of a button.
Hostinger is an expert-recommended web hosting option for beginners and advanced players.
For starters, you might be wondering if Hostinger is a worthwhile investment. This comprehensive review got you covered!
Review Hostinger Minecraft Hosting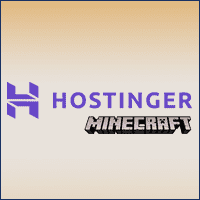 Name: Hostinger
Description: You play Minecraft to relax. But an inefficient Minecraft server can ruin your mood. This is where Hostinger can come into play. Whether you want an excellent server or need a flexible plan, Hostinger should be on top of your list.
Hostinger Overview
Hostinger has been one of the best web hosting experts that provides a well-tailored service and functional performance for years. Established in 2004, Hostinger. com has evolved into the most trusted hosting company in the industry.
From a limited number of users, it now has around 29 million clients from 170 different locations around the world. Excellent Minecraft hosting plan, good RAM, intuitive panel, and paramount support have been associated with their reputation.
While Shockbyte focuses on ark survival evolved, Hostinger is one of the go-to options for those who are in search of full and great Minecraft server hosting premium/plan.
Setup and Backups

Access and Protection

Multicraft Control Panel

Hosting Plans and Pricing
Pros
It is easy to use
One of the best secure hosting that can test online risks.
Instant Setup of Minecraft Server in every location.
It comes with Multicraft Control Panel.
Customer support is available in both Free and Paid plans.
Packed with excellent storage capacity
Round the clock DDos Protection
30 days money back guarantee.
Automatic site backups
Cons
Signing up is required.
The multicraft control panel is customized.
The control panel might be difficult to use and test for some.
There's no plan for dedicated servers.
There's no bedrock hosting plan. look for companies that provide a bedrock edition/version.
The storage might not be enough.
The location of servers might be limited.
Why Hostinger Minecraft Hosting Stands Out From the Rest?
There are many hosting companies that provide Minecraft servers. Hostinger. com, however, stands apart from competitors.
If you have been running your own server, get it replaced with Hostinger. Designed with the client's convenience in mind, their premium and dedicated services won't be a disappointment.
Below are a few reasons why you should take advantage of the premium package/plan at Hostinger:
Easy to Use
Maybe, it's your first time using Hostinger.com. Perhaps, you feel a bit afraid of whether they are easy to use or not. Well, Hostinger is intuitive and user-friendly. There's no java or coding knowledge required. If you find something difficult, there's a great team that can support you all throughout.
One of the Most Secure Types of Hosting that can Test Online Risks
You might be tempted to purchase a cheap premium package/plan or free edition/version to save some cash. But it is risky.
As a Minecraft server hosting, the hosting company has been trusted by many because of its paramount security.
Instant Setup of Minecraft Server in every Location
You don't have to wait for days to start building in Minecraft with your favorite buddies. There's no Minecraft Java experience required.
All you have to do is to register your account. That's it! Your Minecraft server will be running right away. Enjoy instant setup. Give it a short and see how great it is.
Multicraft Control Panel
Similar to other types of Minecraft server hosting, Hostinger. com comes with a multicraft control panel. Convenient and easy to navigate, Hostinger's control panel is beginner-friendly.
The control panel is considered multicraft as it is available with different functions. The panel enables you to back up a server with a tap of a button. It allows you to restore the server within a second or two. You can change your password. Modpacks and plugins can also be installed from the control panel.
Customer Support in both Premium and Free Plan
Hostinger.com won't be recognized as a user-friendly Minecraft server hosting for nothing. Whether you don't have a prior background about the platform or are less tech-savvy, this hosting is a perfect choice you can have.
But let's be honest. There are features you might find confusing. This hosting company takes great pride in their best support. All customer representatives are professional and accommodating.
There are also step-by-step tutorials available on the official web of the hosting provider. Feel free to read instructions.
30 Day Money Back Guarantee in Each Plan
The refund policy is another thing to expect and test with Hostinger. It lasts within 30 days from the time of purchase.
Let's say, your plan includes a free domain name. Would Hostinger take over the domain name? No! They would just deduct the price of the domain name from the refund.
Automatic Site Backups
Imagine, your computer gets hacked or damaged. Of course, you have to start from scratch when you don't have a web data backup.
Before something terrible happens, use a flexible and complete service like Hostinger. It does not only allow you to play with other players in Minecraft but also protect you from a computer crash.
As the best Minecraft server hosting, Hostinger. com might help reverse problems during updates, prevent loss of important information, resolve serious malware infections, simplify migration, and create a version of your site that you can test.
Round the Clock DDoS Protection
Most Minecraft server hosting companies include DDoS protection in their services. But only a few make DDoS protection available 24/7 just like Hostinger. That means MC players from UK or Singapore location can build what they want and need without serious server traffic disruption.
Available with a Premium Mobile Application
Many Minecraft gamers also love Hostinger's mobile app. Available on Google Play Store, the application is compatible with iOS and Android devices.
Whether you have an iOS or Android-powered smartphone, download Hostinger's app today. The interface is intuitive, well-designed, organized, and neat you should see today.
Plus, it does not require a higher disk space.
Superb Page Load Time in Every Plan
According to reviews online, Hostinger.com can work with a page load time of around 385ms, reaching your test and requirements.
The company prides itself on Minecraft servers around the UK, Asia, the United States, and other countries across the world. You can indeed use Hostinger wherever you are.
Quality Plan and Hosting Services at a Competitive Rate
Who says setting up a Minecraft virtual private server can cause a dent in your savings account? The truth is that Hostinger. com can be enjoyed for only $8.95 per month, making it an ideal choice for those who are on a tight budget. You can enjoy a dedicated VPS while avoiding unnecessary expenses in the long run. Try it now and see its great difference with others.
Packed with an Excellent Storage Capacity
It ranges from 2GB to 8GB for Minecraft hosting. The higher the disk space, the more convenient your experience will be. Its ram is also super. For further details, contact us!
Other Benefits of Hostinger.com as a Web Hosting and Minecraft Servers Hosting
It is easy to transfer files from computer to a server thru Web/FTP file access.
A complete package as it can work as a website builder, web hosting, and Minecraft server hosting.
Available with game servers from various locations.
Customer support is friendly in all locations.
Multicraft control panel/edition.
Dedicated Minecraft plans.
Enjoy games on Minecraft in multiplayer mode.
The plan comes with 2GB RAM & greatLifeSpeed cache plugins for clients from a range of locations.
It allows you to change resources to handle more players from your location.
Quality services can help take your journey to the next level.
Check Minecraft VPS thru the mobile application.
Get root access for server customization.
Submit an order to upgrade or downgrade your server thru the client dashboard.
Server location is everywhere, ensuring a complete package.
Web hosting is free. But upgrade to the premium package/plan when needed.
Get the right plan and enjoy the best game.
Feature 100 Mbit/s Network.
Offer competitively priced services with convenient client support in different locations.
The absence of bedrock dedicated package is suitable for less tech-savvy users.
They test all of the services they offer.
Uptime is consistent and seamless to test.
They offer at least 99.9% uptime in whatever server location of your choice.
Customer representatives offer what's best for every client.
What is a Minecraft Server?
You can play Minecraft in both single-player and multiplayer mode. In order to enjoy a single-player mode, all you have to do is to click the Single-player button and view any available world.
If you are just using Minecraft for the first time, the list is empty. Once you tap the Single-player button, click the Create New World button, and indulge in a new game. Next, type the name you want and need, and don't forget to click the Create New World button.
That's it! There's nothing much to do and prepare.
Multi-player mode, however, requires players to connect to another computer over the internet or local network. This is commonly called a Minecraft Server. If you are connecting to Minecraft hosting like Hostinger. com, it could be a series of large servers with hundreds of players.
In order to connect to game servers, the process is simple. You just have to go under the Multi-player section off the Minecraft's main menu. Then, click Add Server. You can give it a name whatever you like.
How about the address? It's either the IP address or domain name. Which is better between the two? Well, avoid the IP address as it could cause some confusion. Experts recommend the domain name for a continuous and fun experience.
Let's say, you don't have a Minecraft account. Can you still download or run the Minecraft server? Of course! You can install software like Hostinger. com without inconvenience.
You can also open your Minecraft server to the public. But be careful. Make sure to give the address to your closest friends. You can set up a whitelist so that you can decide who can connect to the server.
Alternatively, make a regular backup. Hourly data backup is advisable and suggested.
Minecraft Server Hosting Pros and Cons
It is possible to set up a private Minecraft server on your own PCs. But don't relax. Prepare yourself as there are a lot of issues down the road.
It is important to be tech-savvy to get the job done without compromising your safety.
If you don't have extensive knowledge but try to set up the server yourself, the process could be a nightmare on your part.
Since you don't have prior experience, your server may not be properly configured, making it vulnerable to attacks from hackers. The bandwidth may also be limited and poor quality.
This is where Minecraft server hosting got your back. Here are the pros and cons of paying a company to run your server:
Pros
Tighter privacy policy.
Allow you to install mod packs and set up your server.
Enjoy full hosting control.
Free and great tutorial on modpacks installation, features, and plans.
Test a control panel while you're online.
Plugins support.
The package is affordable.
Good RAM/storage.
You can navigate MC with a click of a mouse.
There are free servers you can avail.
Use a server and web hosting that support valued clients.
You can choose your preferred location. if you are in the US, you can find the nearest location.
All web hosting features are available in every location.
They offer different plugins you should test in advance.
Cons
Apart from a tighter privacy policy, on-time support, and installation of mods or modpacks, hosts also offer a few drawbacks. Some of them are highlighted below:
It is not free – Installing a server on your computer yourself is free. A host, however, comes with a cost. But don't be afraid. Hosting providers have different premium plans in order to suit your budget needs. The features are also outstanding.
Control panel might not go beyond your expectations.
There's no phone support.
It has limited e-commerce support.
Choosing Your Minecraft Hosting Server
Finally, you've decided to run your Minecraft server via a host. But your job does not stop there. It's time to find the best hosting Minecraft game servers.
Maybe, you have done some research online. There are many choices to select, right? Maybe, you are quite confused about which host that best matches your expectations.
Say bye to any confusion. Below are a few factors to consider whether you're planning to host Java or Bedrock edition/version.
Hardware
It is great to have a number of players with several mods or modpacks. Unfortunately, Minecraft can test and be demanding when it comes to hardware.
That's why the best type of processor can play a critical role in keeping your multi-player environment well-optimized.
When choosing a host for your Minecraft server, focus on the efficiency of the hardware.
Pricing
How much does your preferred host cost? Of course, you want the cheapest options. But pause and think.
It is ideal to look for a hosting server that provides plugins and easy to click maintenance at a fair price.
Luckily, there are several plans you can try and test. Whether you don't have enough budget or need to save hundreds of dollars, feel free to read the Minecraft server hosting pricing plans.
Don't invest in a cheap host. Consider its features before making decisions.
Configuration
Who wants to waste his/her time in a tricky setup process? No one likes that.
A host that provides a swift installation will always give you an edge over the others.
Beginner-friendly, this kind of host gives you control over your Minecraft server. You can make necessary changes using a user-friendly panel.
Best and Full Support
Are you unable to test or change a specific setting? Do you need help in protecting your game server from DDoS attacks and other dangers online?
Whatever your case might be, a host with excellent customer support will be a lifesaver. You can be sure that the professionals are more than willing to support you from start to finish.
Final Verdict
DDoS protection? Superb web games hosting? Free, used, and certified servers? Multicraft control panel? Unlimited storage capacity? A continually growing community? Sought-after performance? Installation of mods? Fantastic customer support?
The best Minecraft hosting like Hostinger has them all! It is convenient and a Java experience is not needed. You can install modpacks, enjoy good storage, expect sought-after performance, access Minecraft, use other plugins, play games the way you like. When things go awry, there are skilled staff known for quality support you can test, depend on, and trust. Sign up as early as now!