WordPress is a free, open-source CMS (content management system) designed to power simple, elegant and robust websites. It's easy to use and provides a wide range of features, so it's great for beginners and advanced users alike.
The WordPress platform is the perfect tool for small business owners when you think about it. It's free, easy to use, and can be installed in minutes. Once you get started, you'll see how powerful it can be—but don't stop there!
You'll find great resources and support on our website to help you go further with your WordPress site. Whether you're looking to sell products, build a membership site, or offer consulting services—WordPress is the best way.
To create a dynamic site with a database-driven backend, check out our post on the WordPress blog.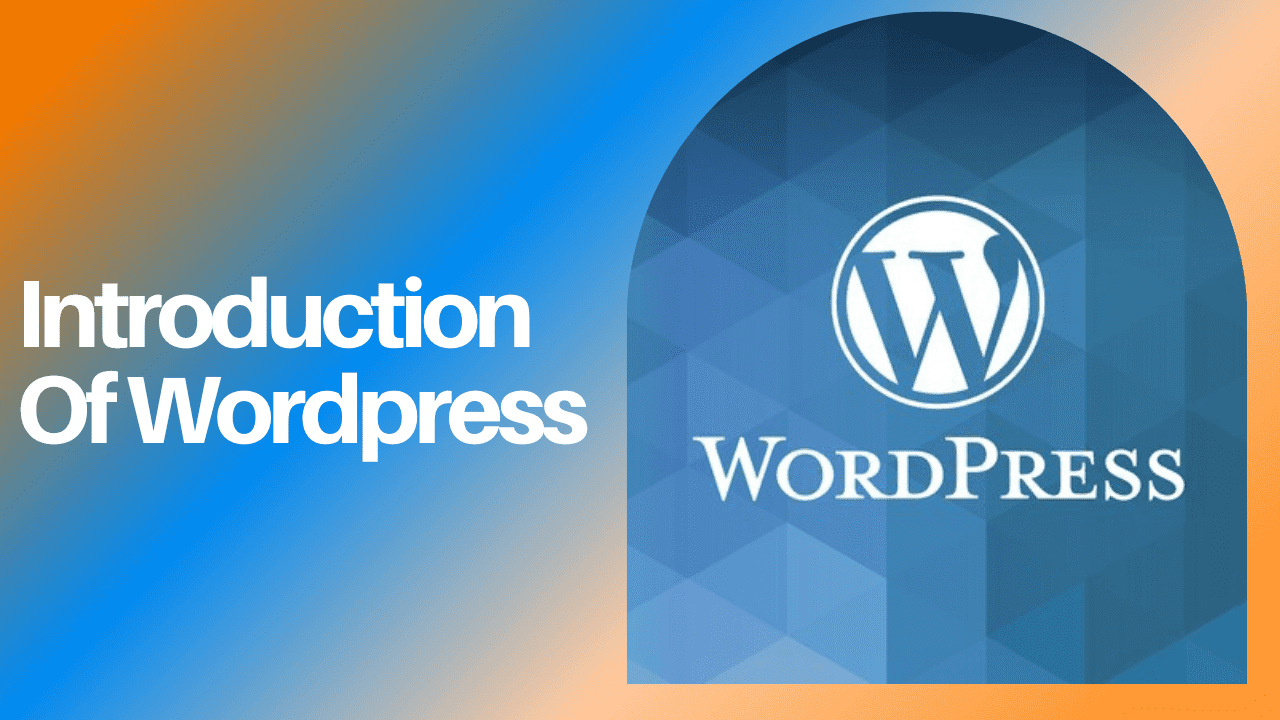 What is CMS?
CMS organizes web content into pages, such as blogs, documents, or eCommerce websites. The term CMS comes from the company name Content Management System, the software that initially made this possible.
It is used to build content on a website, such as blogs, articles, and documents. It allows you to maintain the website without hiring someone else to do it for you.
This is not the same as web design and development, which is the technical process of building a website and choosing the look and feel of the site. CMS is often used to build sites for businesses or individuals that need to update frequently.
They make it possible to update web pages without creating new pages. They can handle everything from managing and editing text and pictures to creating a fully functional online store.
Why is WordPress popular?
There's no doubt that WordPress is one of the most popular blogging platforms. It's been growing in popularity, and there are several reasons for its continued success, but the main reason is the simplicity of the software itself. It makes it easy to get started.
It also has a free version that allows people to create their blogs without investing any money. This makes it a viable option for many small businesses.
Open Source
WordPress is an open-source platform. Open source means modifying the code and creating your version of the software. Some web designers use WordPress to make their websites.
In addition to having access to the code, you also gain access to a large online community that offers technical support, assistance, advice, and insight from other users.
WordPress is an open-source CMS software. Open source means anyone can download, edit, and modify the code. WordPress is constantly being updated as an open-source project by volunteers passionate about creating a better, more efficient platform.
This keeps WordPress relevant and up to date. It's flexible and adaptable, meaning that you can customize the CMS almost anywhere. And, of course, there are thousands of plugins to enhance functionality or add additional features.
The website owners can also update their site anytime they want without paying any additional costs. Many people use the WordPress platform to build blogs, forums, classified sites, photo galleries, etc.
Community Support
WordPress has a community with forums and discussions all over the internet. One of the best features of WordPress is how much information is available online and how many tutorials there are to help you get your site set up.
One of the best ways to find answers and support is through a WordPress community. Many communities, such as WordCamps and Meetups, allow members to collaborate online to solve problems. Members of these communities are typically friendly and helpful, especially if you introduce yourself first.
Free Availability
For small business owners interested in building their website, the cost of doing so may seem daunting. While many major CMS platforms such as Drupal and Joomla have subscription models, others such as Squarespace, Wix, and Weebly do not.
WordPress, however, is entirely free and supports all hosting platforms with PHP and MySQL. Also, unlike many free CMS platforms, you won't have any issues with quality.
Beginner-friendliness
The most beginner-friendly software, according to Forbes, is WordPress.
WordPress is easy to install and offers a user-friendly interface that makes adding content and editing pages easy.
Many options make it easy to find a theme and style that matches your brand. There are over 2,000 free WordPress themes that are available to download online.
Ownership
With WordPress, you can control your content and decide who has access to your site. For example, you can choose the number of people who can view each page on your blog. You can also set a password for each user, which allows them to log in without an account.
In addition, you can limit which pages certain users can view and which files they can download. You can also block users from accessing your site if you wish.
How to begin WordPress?
WordPress is an excellent product. It's easy to use, powerful, and flexible. Website creation and maintenance is a science and an art. With careful planning and design, your site will get the attention of the people who need it and keep their attention.
You can save yourself a lot of time if you are well-informed on the topic. Before installing WordPress, you need to know what to do, what to do, and how. There are several documents available online that will guide you through the process.
Plan Everything
You need to make a plan to use WordPress to develop a site. You will use WordPress in several ways, so you should plan how you want to use WordPress on your site.
Get hosting Service
Get a web hosting service. Some hosting also contains free domain names. You can get your own web server or use it on a shared basis. Also, many hosting companies come with web development, such as cPanel. To read more about hosting, click here.
Install WordPress
Installing WordPress Using Auto Installer
For installing WordPress through a hosting service, follow these steps:
Access the hosting's Control Panel (cPanel)
Navigate the Auto Installer option
Write WordPress
Follow instructions
Installing WordPress Manually
You can learn WordPress manually. It has a 5-minute installer. It is similar to software installation.
Navigate to WordPress Dashboard
After installing WordPress, you can navigate through the WordPress dashboard. It contains:
toolbar
navigation menu
main work area
Organize and set up your site
Now you can set up a site through WordPress. It offers many content management systems (CMS) options and website builders.
To build your site, you don't need to be an expert coder, but you should be proficient with using a computer and basic HTML code. This allows you to build a simple, easy-to-navigate website that is attractive and responsive to all devices.
Install WordPress themes
The look of the WordPress website can be changed by applying themes. There are both free and premium WordPress themes. Universal themes are available for any site.
It's an excellent solution for people who want to create their online store or want WordPress; it makes theme installation super easy. You take a few minutes to install free WordPress themes.
You can filter themes by features and customize the output as much as possible. If you purchased a friendly-looking premium theme, you would have to manually upload the theme files.
Install your favorite plugins
The primary function of WordPress plugins is to extend the functionality of WordPress. If you're a WordPress user, you know that it offers several built-in features.
Thousands of free and paid WordPress plugins are built for different purposes, such as social media sharing and security. So, you should indeed find a plugin that suits your needs.
For installing a WordPress plugin, you need to:
Click Add New under the plugin option
Enter the name of the Plugin
Click Install option
Tap Activate button
Some of the best plugins available out there are:
Google XML Sitemaps
Yoast SEO
Contact Form 7
Wordfence Security
Write your first post
Before starting writing, let's first understand the difference between posts and pages.
A post is defined as a static piece of content meant to be published on your blog. A post can be anything from a simple status update to a detailed blog post. It doesn't matter what type of content it is; all you need to do is make sure that it is interesting enough for people to want to read it.
On the other hand, a page is something that does not have a set length. Pages or web pages can be very long or short, and they can also be included in posts, like on your home page. Pages can be linked to each other but can't be published.
For creating a new post:
Open Add New Option under Posts
Choose New Post
Edit your post
After writing a post, now is the time to edit your post. WordPress has several options to optimize your content as per the Google algorithm.
You can see the so-called meta-boxes on the right-hand side of the screen. Each box has a particular function. You can add, delete, and edit any category of your post. Also, you can add tags and feature images.
Publish it
Once you are done with everything, publish your content. After clicking the publish button, your post will be live and seen on your website.
Optimize WordPress Performance
As your site grows, so does the number of media files such as images and code. This can cause your site to grow in size and slow down page load speeds.
You can make your WordPress website lightning fast with no coding knowledge. Your blog's performance is largely dependent on its underlying platform and architecture. You can optimize the speed of your site by following specific rules.
Removing caches
Enabling GZIP compression
Use a Content Delivery Network
It's a good idea to implement a content delivery network. After someone visits your site with a content delivery network, the content will be delivered by the nearest data center.
CDNs work well with WordPress caching plugins, and there are free solutions to get you going. For example, Cloudflare has a free plan that provides both the benefits of a content delivery network (CDN) and the protection from distributed denial of service attacks (DDOS)
Enable Lazy Loading
Generally, when a web page is opened, all the content is loaded instantly, called eager loading. You can either initialize all your objects at once (which is called eager loading), or you can delay the initialization of some objects until they are needed (this is called lazy loading.
The most common way to display content is by showing images or videos only when visible from the visitor's viewpoint or on the screen. All you have to do to get the best experience is install and enable a plugin such as Rocket Lazy Load.
What are the Types of WordPress Websites?
There are many different types of WordPress websites available. Each one of them is meant to accomplish a specific purpose. There are several WordPress websites, some of which are more specialized than others. Here are just a few:
Blog Website
A blog website is the most basic type of website. It's meant to be a personal blog where you can post content. Blogs are easy to set up, typically free of charge. If you want to start an easy blog to use, it's hard to beat WordPress.
Portfolio Website
A portfolio website is similar to a blog because it allows users to post content. However, a portfolio site is different because it's meant to showcase the skills and knowledge of its user.
Ecommerce website
An e-commerce website lets you sell goods or services online and collect payment via an online payment system. You can also create a new web store, edit the existing one on your site, and sell products using your e-commerce platform.
Membership website
There are various membership websites. For example, the membership websites for The New Yorker Magazine, Scientific American, National Geographic, and The Wall Street Journal all offer something of value.
Business Website
It's a good idea for any business to have a web presence in the form of their website. Make your website of company through WordPress.
WordPress is an excellent option if you need a website for your business to learn about your company and what you have to offer. You can communicate with customers directly, ask for a quote, and schedule appointments, among other things.
Which features of WordPress are Worthy?
Many businesses are beginning to move away from traditional websites and toward WordPress. WordPress is a free, open-source blogging and publishing software program. Many developers have contributed to the development of this program.
Now there are more than 4 million active users. The program has been downloaded over 200 million times. With more than 6,000 themes available, you can easily create a unique website for your business or brand.
Pricing
There are several different pricing plans for WordPress. The most popular is the self-hosted WordPress.com, which is free. Yes, the core WordPress software is 100 percent free. The WordPress.org plans are available for a monthly or yearly fee.
Security
WordPress has several security features built-in. The most important is the WordPress Security Plugin, which is free.
Responsive Design
A website built with WordPress is responsive, meaning it can adjust to the size of the screen on which it is viewed.
Easy to Use
It is an easy platform to use. You don't need to hire a web designer. You can easily create a website using WordPress. You can easily manage the website with the help of the WordPress dashboard.
Manage your content
WordPress allows you to manage the content on your site easily. It's very easy to create and publish content for your site.
However, it is not always easy to maintain your site content. WordPress offers several ways to make your site more secure and efficient. Using WordPress plugins is the best way to ensure that your site runs smoothly and efficiently.
Search Engine Optimization
WordPress sites are SEO-friendly. Search Engine Optimization (SEO) begins at a technical level, and WordPress delivers an excellent code base for SEO. Search engine optimization (SEO) is how your website's content appears in search results when a user types a related search term into a popular search.
Mobile-friendly
WordPress is mobile-friendly. Its theme will automatically adjust itself for different devices and screen sizes. In addition, it has become widespread for WordPress developers to include a plugin or add-on that will make your website look more modern and appealing.
For example, you can have a WooCommerce plugin that allows your customers to buy from your store on their smartphones. Or, you can have an online booking form for your services and make it look like a mobile application.
Media file library
The WordPress media library allows you to easily upload and embed media files such as images or videos into your pages and posts. You can even perform more advanced edits to your images within WordPress. You will love learning how to edit your photos within WordPress
The difference between WordPress.com vs. WordPress.org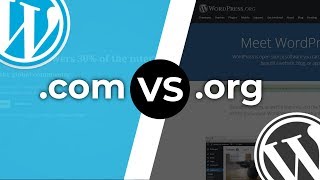 It is as simple as the difference between the free and the paid version of WordPress. WordPress.com is the free version of WordPress.org. You can download the free version of WordPress.org and install it on your website.
However, if you want to create a website with the best features and the latest updates, you should choose WordPress.org.
The WordPress.org website is updated more frequently than the WordPress.com website. The WordPress.org website is updated weekly, while the WordPress.com website is updated monthly.
WordPress.org is very easy to use. However, it is not as simple as the free version of WordPress.
You should have some knowledge of web design to use the WordPress.org website if you do not know how to design a website. With a WordPress site, you don't need.
You should also know some coding languages to create a website with WordPress.org. If you do not know any coding language, you should learn one of them before making a website.
Conclusion
The popular blogs that get the most traffic and have the most readers.
The ones that get the most likes on Facebook.
The ones that get the most emails.
The ones that get featured on TechCrunch.
The ones that have the most comments.
The ones that have the most bookmarks.
The ones that are the most shared.
These sites share a common set of values—and they're all focused on providing real value to their readers.
WordPress is a door to enter the minds of readers. It is an open-source content management system (CMS) designed to be a flexible, robust platform for publishing content online. You can use it to build almost any type of website that you can imagine: a personal weblog, a corporate website, a complex e-commerce site, etc.
In this introduction to WordPress, you'll discover how easy it is to get started. By this blog's end, you will understand every chunk about WordPress.
Now: Begin your WordPress journey with this primer; learn the ins and outs of WordPress interface; learn how to get started with themes, plugins, and templates; learn how to get started with pages, posts, media, and categories; start publishing content and see how it looks in WordPress.