Do you know YouTube has earned 7.205 billion dollars in the third quarter of 2021? However, this revenue is for YouTube. What about us? I can understand how irritating sometimes an ad can be when you are watching your favorite serial, and an ad comes in between. We spend most of our time in "STOP SEEING & SKIPPING" the ad videos.
Fortunately, it is possible to stop seeing advertisement videos on Youtube. In the article below, we are providing a few methods and techniques which are helpful for you to stream Youtube videos without any ads.
Youtube Advertisments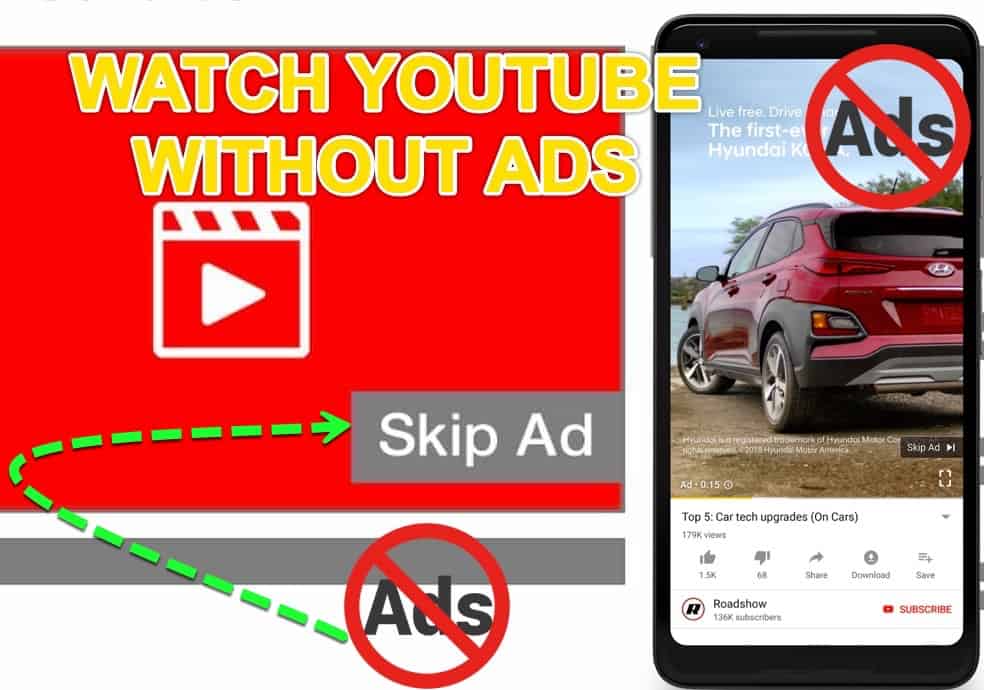 Millions of people visit YouTube every day, and thousands are earning through it. YouTube needs to manage the payment of many influencers and YouTubers. It can earn itself money through advertisers.
Similarly, being the most significant market, many advertisers attract to show their ads on Youtube. This is how a triangular revenue is going between the advertiser, YouTube, and the YouTuber, helping everyone earn money. However, at whose cost? General Public or the end-user.
Whenever you watch a video or any of your favorite serial or documentary, suddenly an ad pops up, leaving you annoyed. However, with the right strategy and right method, you can remove all these ads.
How to watch Youtube without ads
Out of many, some of the ways which will help you to watch YouTube without video ads are:
Installation of Ad Blocker

Subscription to YouTube Premium services
The URL trick
Browser extension
Usage of a VPN
Installation of Ad Blocker
Ad blockers are a technology helping us block ads on YouTube or any other browser. Adblocker means a third-party app is permitting you to surpass all ads. You need to have a native YouTube app for third-party applications on your device.
Now, you need to download an ad blocker software compatible with your iOS or Android devices. You can follow this small procedure to install blocker software over your device and watch YouTube add free.
Look for a good adblocker.
Install the ad blocker
Open the YouTube app on your device through an ad blocker
For browser extensions on PC or desktop computers, you can also add extensions of ad blockers on your browsers.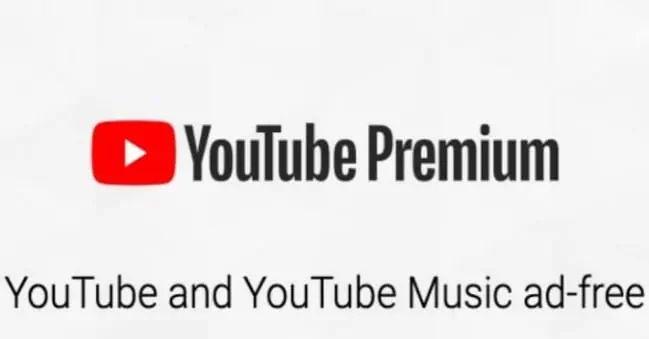 Subscription to YouTube Premium services
YouTube users can subscribe to its plan, which is YouTube Premium. Premium has a small-dollar subscription cost which is $11.95 per month. You can block all ads on Youtube and get free access to Youtube Music, Youtube Kids, and many more related options. YouTube premium can work not only with your smartphones but also with desktop computers and TVs.
The URL trick
Reddit, a social platform, suggested a super easy trick to block all Youtube ads. You do not need to purchase any YouTube Premium, nor do you need to spend money and effort installing and launching an adblocker. All you need is a little time to block ads and watch without any disruption. Here's how you can block ads through URL
Go to YouTube
The select video which you want to watch
Click the URL of the video
Add (.) after.com in the URL
for instance, instead of
(https://www.youtube.com/watch?v=2cPu-VqzZKA) you can add (.) to make the URL looks like
https://www.youtube.com./watch?v=2cPu-VqzZKA) continue watching without ads.
To know why you are doing this, the answer is simple. When you add (.), Youtube cannot recognize the hostname and barred any ads from showing on your homepage.
Using Browser Extension
The browser extension can also be used to access youtube without any ads. Use can use browser extension on your Google Chrome and Mozilla Firefox of the desktop computer or laptop. These extensions are available for many operating systems as Safari or Android devices.
Using a VPN
A Virtual Private Network is something known by many. A middle person works between your device and the ISP. It takes your IP to mask it, change it with another region's IP, and secure your network. Not only this, many VPNs will come with ad blockers. So you don't need to be worried about video ads too.
Though there are many VPNs in the market, we have recommended a few. You can read our entire list here. For your ease, we are recommending NordVPN.
NordVPN

Ad Blocker
Why are we recommending Nord? Simply speaking, Nord has a built-in ad blocker, CYBERSEC. You can use it over any device where you are using Nord. Plus, Nord has browser extensions to use on Google and Firefox.
Servers and connections
Nord has more than 5600 servers in 60 plus countries which means you can use Nord from anywhere globally as it covers many countries. Plus, not only you but Nord has plans for your entire family. It can give simultaneous connections for up to 6 people. All 6 people can watch youtube without any video ads through Nord services.
Streaming Sites
Through Nord, you can also stream tv shows, movies, and serials on your favorite channel. You can unblock not only the US but as many channels as you want like Netflix, Tubi, Voot, Disney Plus, and Hulu tv. And yes, with no ads. For streaming, Speed is essential. Nord uses industry-leading WireGuard supported protocol NordLynx for the best downloading and uploading Speed.
Privacy and Security
The primary task of every VPN is to retain privacy and security. Nord has the same policies. Along with its no-log policy and location in Panama, Nord has top-notch privacy features. First of all, your data passes through double servers to add an extra layer of protection. Similarly, it has obfuscated servers to remove traces of VPN and can even be used in highly surveilled countries as China.
Not only this, Nord uses industry protocols to protect your data. It has a kill switch and other protocols to cover security. You can even use public wifi through Nord because of its top-notch security. Also, Nord offers dedicated IP, which adds value in streaming and protecting your information from all sides.
Pricing Policy
Nord has various pricing policies as per the choice of users. Discussed below are the details of Nord Pricing.
Twenty-four months at the cost of $3.71 per month with 30 days money-back guarantee.
Twelve months at the cost of $4.92 per month with 30 days money-back guarantee.
One monthly package is $11.95.
Devices on which you can unblock Ads
You can unblock ads on devices. Through the process is identical, we have discussed each operating system and device separately.
Watch YouTube Videos without Ads on Smart TV
If you use any smart tv for watching videos, you may face issues. However, many ad blockers are available for smart TVs as well. You can take help from such apps to block ads for smooth buffering on Android and iOS smart TVs.
Remove YouTube Ads on Android Phones and iPhones
As per a rough estimate, over 2.5 billion people use smartphones. They obviously would visit Youtube daily and repeatedly experience the painful problem of skipping videos. Sometimes even kids use it, and many ads material is not suitable for them.
In such situations, you can download any third-party ad blockers and open your Youtube through the app. iOS devices as phones also have such add blockers,
Block YouTube Ads on PC
You can also block your ads on PC. install adblocking software and use its extension. You can also use services that have built-in blockers as Safari. If you are using VPN, you can add its extension on your PC to block ads and secure your entire network connections while watching youtube videos.
Remove ads from your YouTube channel videos
You and those who are selling their services on Youtube also face ads issues. If you want to make viewers' experience pleasurable without ads, follow the simple procedures.
Log in to your Youtube profile
Go to setting
Go to Youtube Studio
Click the Continue option
Select videos from the left menu
Select video on which you want to turn off the add
Off the Monetization box
Click update video
FAQs
Are VPNs just for blocking adverts?
Not. VPNs block adverts and save you from many problems by retaining your privacy and security. It keeps your data protected from cyberhackers and their surveillance agencies.
Do content creators still get paid if I block ads?
Through advertising, not only Youtube but also YouTubers make money. Advertisers usually pay in per click. Many influencers do advertise products in the middle of their videos. Many establish a bond with the brand in which they keep on postings about the brand product and endorse their new activities.
Can I stop YouTube from tracking me altogether?
Sometimes when you search for anything on Google and the product of the same category appears as a YouTube ad, you feel like someone is tracking you. If you want to be saved, you need a VPN. A VPN can hide your IP so no one can ever discover what exactly you are doing and surfing on the net. It's a plus with an ad blocker.
Conclusion
Youtube is the best place to earn and spend your leisure time. Search whatever you want, see whatever you want to, whether it's a social issue or entertainment; Youtube can keep you updated every time. However, ads sometimes make a situation worse. Do not worry, if you have carefully read the article above, all your queries will be answered. For the best experience, we would suggest getting some VPN as Nord. It will not only block your ads but also add a layer of privacy and security to your network.