WP Engine Review – Best Performance-Oriented Solution
WP Engine is a WordPress based hosting company, founded in 2010. Its headquarters are in Austin, Texas, United States. WP Engine has a team of talented 66% of women who proficiently work to provide high-class WordPress based website solutions. A company that empowers every individual.
WP Engine Review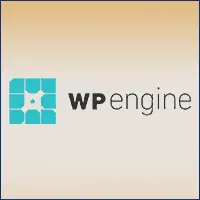 Name: WP Engine
Description: WP Engine is a WordPress-specific web host and one of the most recommended platforms that provide website solutions. It will help you fast forward your online business, offers you managed plans and optimization. WP Engine has a long list of renowned strategic partners, advanced partners and members partners which make it more authentic and trustworthy.
WP Engine
WP Engine is a WordPress-specific web host and one of the most recommended platforms that provide website solutions. It will help you fast forward your online business, offers you managed plans and optimization.
Quick Customer Service

Uptime & Proficiency

Hosting Server Speed

Plugins and Options
Pros
Excellent Uptime
Good customer support
Useful Staging area
Automatic backup
Fast and stable server
Money-back guarantee
Cons
Relatively expensive
Limits on plugins
Managed WordPress Hosting
It is essential to know about the products and services web hosts are providing. Especially when you are looking for WordPress hosting, you must know some of your website's vital services. WP engine customers get WordPress Installations, SSL certificates, daily backups, StudioPress themes, expert phone support, data transfers, HTTP/2 automatic renewal, and more in managed WordPress hosting for your site.
Going through its plans has been more impressive, WP Engine as a hosting provider offers designed the programs for your site for all scale of businesses, be it a small business or an enterprise.
There are three WP Engine plans for managed hosting; Startup, Growth and Scale.
These WordPress hosting plans contain Genesis Framework, 24/7 chat support, Transferable sites, Global content delivery network, Automated SSL Certificates, 35+ Studio themes and Dev, Stage, Prod environments for your WordPress site.
Startup plan
This plan for your WordPress website will cost you $20 per month with limited accessibilities and can support 25,000 visits per month.
Growth plan
WP Engine offers you a growth plan for your site, which will cost you $75.66 per month and support 100,000 visits per month.
Scale plan
WP Engine's scale plan provides exclusive hosting service for big businesses. It costs $193 per month and can support 400,000 visits a month.
Customer plan
Now comes one of the best part, the customer plan. Wp Engine includes the custom plan that gives you the option of choosing the features according to your needs.
StudioPress Themes
WP Engine gives you a fair amount of options to choose your theme. This WordPress specific hosting company offers you the StudioPress themes for your site. You can choose from seven categories (i.e. Business, eCommerce, Enterprise, Lifestyle, magazine, photography and real state), the features (i.e. accessibility-ready, colour style, customer header, HTML% markup, mobile responsive) and layouts for your website as per your choice.
Genesis Framework
When we think of getting Genesis Framework from a hosting company, we expect a wide range of features. For your website, WP Engine makes sure to offer you all features that the Genesis Framework has for your plans. The Genesis Framework includes the following functionality:
Gutenberg Ready
Accessibility Ready
HubSpot Integration
One column
Two columns
Three columns
Left sidebar
Right sidebar
Fixed width
Custom background
Custom header
Custom menu
Full-width template
Theme options
Storage
WP Engine hosting is well-organized with its plans. The startup plan gives you 10 GB of local storage and 50 GB of bandwidth. The Growth plan offers 20 GB of local storage and 200 GB of bandwidth per month. The Scale plan has 30 GB of local storage and 400 GB of bandwidth for you. WP engine's custom plan has given you the authority to make the plan according to your site's needs
Backups
Web hosting plans must have robust backup systems if you lose your data, either hacked or servers went down. You can avail the option of snapshot backups on WP Engine. You can use this option in a specified time to restore your WP Engine site. Managed hosting is easy for you to handle the backups of your website. E-Commerce platforms or generic websites, both owners must know the backups. It does not take long to capture a snapshot, but WP Engine also takes a snapshot daily if you don't know how to.
Security
By providing the website hosting WP Engine has successfully managed security as well. WP Engine offers Free Let's Encrypt Certificate and SSL Certificate, which automatically renews by the time.
Uptime monitoring and file integrity monitoring is essential to keep your site secure. Pingdom and Uptime Robot will help you to know if your website is behaving as per your satisfaction or not.
Sucuri Security, stream and Wordfrence will also monitor the file changes on your site.
WP Engine Pros
Excellent Uptime
WP Engine is one of the fastest web hosts that offers excellent Uptime to keep the haphazard away from its customers. No compromise for business websites has taken charge of fast-forwarding the revenue through managing traffic for customer's site.
Good Customer Support
A web hosting company needs to give support to its customers. It has an immensely speedy support team for its customers. The support staff will guide you throughout your journey with WP Engine via Live chat, phone calls and emails. Its response time is quick! As a host, WP Engine has proven to give remarkable customer service.
Useful Staging Area
You can avail the service of the 1-click staging site from the WordPress admin dashboard. Staging can create test plugins, custom codes and themes. To get it all, WP Engine is all set to host your site as a WordPress specific.
Automatic Backup
You can have the ability to backup all your data of your website in case of any mishap. Plugins have nothing to do with backups. Customers can update the plugins while backup and revert to the website's previous shot if anything breaks.
Fast And Stable Server
It is fast and stable. There are not many plugins to keep the code short and snappy. More plugins mean more regulation and the reason for the slower speed of your website..
Money-back Guarantee
Wp Engine offers you 60-day money-back guarantee, feasible time for you to test site and know how it works. As a WP Engine user, one must consider the response time, user portal, data transfers, and many other features that can help your website.
WP Engine Cons
Relatively Expensive
It is somewhat more costly than other web hosts. It specifically works with WordPress websites and can avail no other service through the WP engine.
Limits On Plugins
There are many plugins available in WP Engine, but it does not give you all of them. There is a limit for WordPress sites otherwise all the web hosting services are available, be it security features, WordPress themes, growth plan and more.
Marketing Plans
It's not easy to keep the business in running. You must consider all the aspects and strategies which includes marketing as well. WP Engine takes charge of your marketing as well as your security. It offers you plans to go market faster, cultivate an audience, scale flawlessly and grow revenue. It's essential to build your vision before you think of marketing strategies that are for no use. Updating content on your site is not everyone's cup of tea.
Either You give your site exclusive content, or WP Engine provides you with new assets and publishes it throughout the internet to gather the traffic on your site. WP Engine works with GeoTarget feature; you can personalize your content as per your wish.
It would be best if you considered the insight of your front-end, back-end and content of your site. It can be optimized through SEO, Grow traffic, increases conversion rates, boost brand loyalty and reduce bonus rates. Well! WP Engine will take charge of it.
Speed Test Results
You can get the report of the speed of your site through a speed test. The page load time, Overall page size, Number of requests and cacheability is very essential for your site to keep the visitors engaged in your business. Yet again, WP Engine has proved to offer one of the best speed time providers to date.
How To Choose Plugins And Themes
One must have a judicious eye while choosing plugins and themes for the website. It's important to know that plugins and themes add more code in the back-end. Potentially more comfortable to face a security flaw for your website.
First and foremost, Delete the plugins and themes that are not activated or in your use.
Looking for the themes and plugins that are recently updated is actively maintained provides user help and has happy users.
Discounts
If you are new to the world of online business and website hosting, you must be wondering if you get discounts and free trials from your web host. Definitely Yes!
WP Engine offers a flat 20% discount for the first three months of the services through different platforms. If you need the discounts, you must do some research about the coupons that are available for you to get before purchasing any plan. Although, Free Trial is an open option for all.
Affiliate Commissions
WP Engine has six ways to run its programs for affiliate commission. $200 or 100% of the first-month payment for Genesis Pro and WP Engine's sales and 35% of StudioPress Theme sales. WP Engine offers exclusive, custom discounts and promotions you can contribute to your audience. Custom creative & landing pages. Get credit for all WP Engine referrals made within 180 days or 60 days for StudioPress theme sales. The team keeps the track record.
Final Verdict
This WP Engine review is 100% impartial.
WP Engine's services and products are WordPress specific only, but it gives exclusive concierge service as a hosting provider. You name it, and WP Engine support will bring in for you. Managed hosting, dedicated hosting, other hosting options (WordPress specific), fast production environment for your site/sites, security, storage, backups and whatnot, just not the shared hosting.
We would call it a wise choice if you select WP Engine for your sites. Having a host like WP Engine is a piece of cake. You don't have to fuss about your sites and WordPress hosting, its easy! And WP Engine makes it easier for you through its customer service. You can join the live chat if you find yourself stuck somewhere for your website.