HideMyAss Review – Unblock Netflix with HMA VPN Plan
HideMyAss or HMA VPN is a catchy name to assure your privacy and security in the VPN industry. It is a UK-based company that introduced VPN services with the slogan.
"More VPN for your money."
HMA is not an old bud; it is a decade-old company working diligently to provide the best services to its valuable customers. HideMyAss is a user-friendly VPN encompassing all features and qualities a cyber-concerned person wants. It can also unblock numerous streaming sites and tv channels.
HMA's huge server network spreading in 96% of the world gives the VPN an edge for speed and torrenting. Above all else, the unbreakable security and privacy policies are astutely designed, even being headquartered in one of the most surveilled countries.
HMA offers a 7-day free trial before any financial commitment and a 30-day money-back guarantee. From every aspect, HMA has proved to be enlisted in the best VPNs all around the globe.
HideMyAss - HMA VPN Review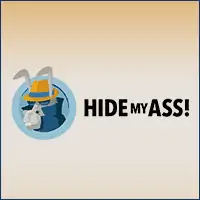 Name: HideMyAss
Description: There are a lot of factors to be considered in choosing a VPN service. Does HMA VPN live up to its motto? HideMyAss VPN provides a wide net of protection and many desirable features such as good connectivity and speed rates, P2P options, and tunnelling, all at a very reasonable rate.
Offer price: 4.99
Currency: $
Operating System: "Android", "Windows 10", "Windows 11", "iOS", "macOS"
Application Category: "tech", "game", "multimedia"
HideMyAss
HideMyAss VPN is known for putting clients' interests as its utmost priority; that is why they created a complete package deal that is very budget-friendly. Presently, its user base is pegged at around 400 million users and is steadily rising.
Unblock Geo Content

No Data Logging Policy

Packages & Renewal

VPN Application Features
Pros
No Logging & No Data Collection.
Good latency and connectivity for streaming services such as Netflix.
Support multiple protocols.
Geo-Blocked content is no Issue.
The free 7-day trial period.
Simple and well interactive interface
A vast network of server
Cons
No ad blocker
No automatic renewal
Obstacles while torrenting
Doesnt work in China
HideMyAss (HMA VPN): A Background
Unlike other VPNs, HMA has a fascinating background. It was first launched in 2005 by Jack Cator, who wanted to go against surveillance laws and intended to promote free speech.
His ideology worked, and HMA went against many rules, prioritized customers over everything else, and bypassed many network restrictions.
Later on, the VPN was sold to AVG Technologies. In 2016, AVG was acquired by Avast -an antivirus company headquartered in the Czech Republic. However, HMA's headquarter is still located in the UK.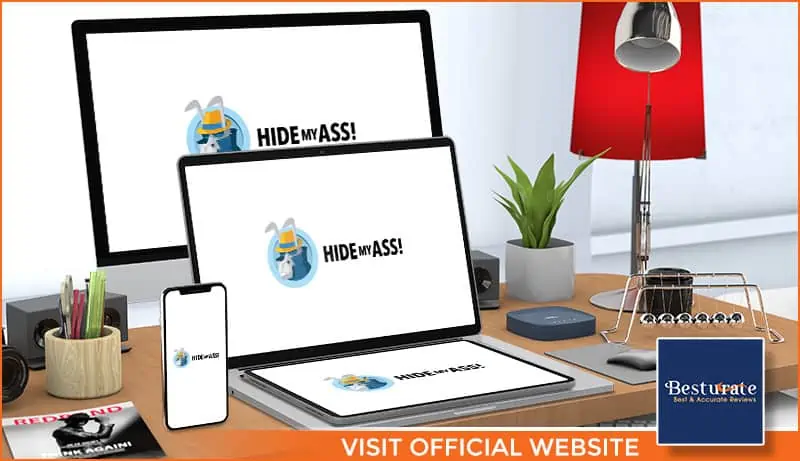 HMA VPN Features
1. Convenience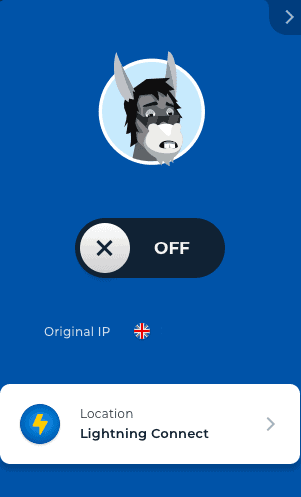 HideMyAss is convenient for users. It is accessible from 200 plus countries of the world. Furthermore, the user interface and customer support are outclassed.
HMA VPN Servers
HideMyAss (HMA) offers you a giant network of over 1100+ servers encompassing 2/3rd of the world, 210 countries and 280 plus locations. It is a superb choice to access restricted Content by sitting or traveling from anywhere in the world.
Why many servers? Ideally, VPN performs better when you have servers nearest to your location. Speed, privacy, security and geo-unblocking abilities work well in your favor. Secondly, a wide array of servers allows you to spoof your location wherever you want.
While comparing servers and their locations, the HMA server network has exceeded the topmost VPN contender- ExpressVPN, which has servers in 94 countries and CyberGhost, which has servers in 90 countries.
HMA has not even left countries that many VPN providers least consider. Let's say, Africa. Many VPN companies offer 1 or 2 servers in Africa, while most ignore it blatantly.
However, HideMyAss has a significant number of servers in Africa and South America and the Middle East.
It has even covered conflict-affected nations like Yemen, Syria, Ethiopia, etc. Not only this, but HMA is also offering servers in highly restricted countries such as China, Vietnam, Iran, Iraq and Russia.
Virtual server Locations
HMA uses both physical and virtual servers. Its virtual servers are fake servers depending on another country's physical host.
As per their website:
We provide virtual locations for many countries, e.g. Canada, Portugal, Indonesia, Malaysia etc.
A virtual server assigns you an IP address of your selected country even though it is located in another country. On the contrary, physically located servers are located inside the country you are connecting to.
For example, Dubai's virtual server is physically located in Europe. Similarly, if you want to connect from Kenya, you will be directed to a physical server in Hallandale, Florida.
This is why HMA has a massive server network. Its virtual servers fulfill the immediate needs of the network coverage and even work in dangerous and conflicted regions.
P2P Servers
HideMyAss also supports torenting and P2P file sharing. It has 8 P2P optimized servers located in:
Czech Republic
France
German
The Netherlands
The UK
HMA's P2P servers are also clearly listed on its HMA apps. If you want to use it, you can connect to it.
VPN Connection & Device Support
Like many other reliable VPN service providers, HideMyAss is also concerned about the value of simultaneous connections. Therefore, it offers 5 connections in a single subscription.
As far as device support is concerned, HMA support every device and each operating system. It has apps for Android, Mac, Windows and iOS. It can connect with:
All versions after Windows 7
All versions after iOS 9
All versions after macOS 10.5
All versions after Android 5.0
Linux
Devices HideMyAss supports are:
Smartphones (Android, iPhone)
Tablets (Android, iPad)
Apple TV
Android Tv
PlayStation 4 and 5
Xbox
For Chrome and Firefox, HMA also has a browser extension. This feature enables you to enjoy all the same features differently.
You can also manually configure the router to protect all your devices by using HMA. Also, you can purchase a pre-configured router that can easily connect with the VPN.
HideMyAss Features Comparision For Devices
| Operating Systems | Protocols | Split tunneling | Kill Switch | IP Shuffle |
| --- | --- | --- | --- | --- |
| Windows | OpenVPN | X | ✓ | ✓ |
| macOS | IKEv2 | X | X | ✓ |
| iOS | IKEv2 | X | X | X |
| Android | OpenVPN | ✓ | ✓ | ✓ |
Though HMA is compatible with each device, some features are specifically designed for a particular operating system.
VPN Protocols
HideMyAss is also using different protocols to provide the best experience to its customers. First, it has OpenVPN – a protocol many reliable VPN providers use.
OpenVPN ensures speedy connections with safety and privacy. However, it is only supported when you have windows and android mobile apps.
If you are" an "Apple" "lover, then use IKEv2.
IKEv2 is another modern protocol specially designed to provide safety, security, privacy and speedy connections. iOS and macOS operating systems support IKEv2.
Unfortuantely, HMA doesn't support WireGuard Protocol which is leading in the industry for speed.
Other protocols HMA is using:
UDP
TCP
PPTP
L2TP
IPSec
User Access
HideMyAss is user-friendly. Unlike many other VPN apps, HMA has a well-interactive website as well as apps. Jack, an eponymous donkey, is a center of attraction with colorful interfaces and cartoons, not letting you be bored at any moment.
After installation, the app will take you to the screen of the fastest VPN server. You can also run a speed test then and there to confirm the choice.
In another case, if you want to connect to another region, write the name, and the list of servers will open. The map interface will help you through the process of server selection.
You can also use the menu to navigate your streaming or P2P-optimized servers.
Similarly, you can also check which fake IP the VPN has assigned you. Simply click the button next to your IP address and check your new IP.
Customer Support
In the first place, you won't need any customer support. HideMyAss understands that many people are not familiar with technological terms. Therefore, it has designed the website and app by keeping laypeople in mind.
Once started, you will be directly connected to servers. You will not be asked for a lengthy configuration.
If you are interested in dwelling on related terminologies – articles and blogs are there to help you. HMA has plenty of well-engaging articles for the users. Just click "the" "Learn About" button, and a screen will open in front of you.
HMA contains articles on setups, manual configurations, troubleshooting, security discussion, etc. For your support, HideMyAss has a dedicated FAQS section as well.
If you are not interested in any of these things and only concerned about your problem, go for customer support. You can submit a request anytime just by filling out a simple form. They also have 24/7 live chat support.
| | |
| --- | --- |
| Live chat support | ✓ |
| Email support | ✓ |
| Tutorial Videos | ✓ |
| Articles and Blogs | ✓ |
| FAQs | ✓ |
2. Speed & Torrenting
Without discussing VPN speeds, the HMA VPN review is incomplete. As far as speed is concerned, HideMyAss will surpass all your expectations.
Owing to the vast server locations, it can provide you with remarkable speed while streaming a video or playing a game.
As per the website, the speed of HMA is 20GBPs. Similarly, it allows torrenting and unlimited bandwidth without any disruption. You can also check speed through a speed test before and after connecting to VPN.
For the fastest speed, use "Lightning Connect." This feature will automatically connect you to the best available server without compromising the speed of your connections.
3. Streaming
HideMyAss is not very popular in Streaming. It doesn't mean it cannot unblock geo-restricted sites. It can even unblock many stubborn geo-restricted sites like Netflix.
You will not be having any issues while using HMA for Netflix. HMA is situated in the USA, and many channels are US-based means you can easily unblock all US channels without any problem.
It is excellent for US content. Whether Disney+, Netflix, BBC player, HBO Max, Hulu or Tubi TV, you can watch anything if connecting with HMA.
Furthermore, HideMyAss(HMA) also offers 5 optimized streaming servers, which are based in:
Germany
The UK
The USA
Some of the dedicated streaming servers that work with sites are:
Liberty island to unblock Netflix
Donkey Town to unblock BBC iPlayer
4. Privacy
Many people blame HideMyAss for unsecured policies because of its location in one of the surveillance countries- the United Kingdom. However, this is important; not all words are created equal.
HideMyAss has been fighting to retain users' privacy, rights, and free speech even with UK laws. It continuously updates privacy policies and has already made enormous changes.
HMA IP Shuffle
IP Shuffle is the most commendable feature that should be considered while writing HideMyAss VPN reviews. It periodically reshuffles your IP address for privacy, making it hard for trackers or hackers to trace your online activities and data.
You can manually select IP Shuffle in hours, days, etc.
Location
No doubt, for a VPN, location matters. A VPN in a non-member country of surveillance organizations such as 5/9 Eyes is preferred in Panama and the British Virgin Islands.
Unfortunately, the UK is a part of surveillance agencies that allow external government monitoring to curb terrorism and cyber-related crimes.
However, this is also true that the UK does not have strict data retention laws. Similarly, the parent company of HMA – Avast, is located in the Czech Republic – a non-member of surveillance organizations.
The government does not interfere in internet matters, except for a few, and we have found no reports regarding government surveillance of internet activities.
UK Laws For Data Surveillance
The UK is a part of a data surveillance organization and retains data. Its recent laws have been enacted under the "UK Investigatory Powers Act, or 'Snooper's Charter." The charter has the following rules.
Massive data collection, for security services, without any warrant.
Government can legally empower ISP to weak encryption for devices.
Law enforcement agencies can hack and eavesdrop on phones, computers and other communication devices.
Logging Policy
Like other Virtual Private Networks, HMA is not compromising on its no-logging policy. Though it was alleged for data retention in the past, specific policy changes have now rejected any VPN's jurisdiction on customers' data.
HMA keeps:
Daily connections
Total transferred data in 35 days
HMA does not keep
The user's IP address.
Fake IP address
Browsing activity
Timestamps
Per the company's policy, the user's information is deleted every 30 days.
On its staunch no-log policy, the company is awarded HMA with a "low-risk user privacy impact rating" after being audited by VersSprite.
Audits
Third-party audits are crucial to augment the consumer's trust; provide evidence of VPN activities. Reputable cybersecurity firm VersSprite verifies the authenticity of the HMA's logging policy.
Besides this, HMA parent company Avast has regularly updated a warrant for Canary to show if the company had ever taken any legal orders from the government.
Also, HMA is owned by Avast Group. Avast has HMA, Avast SecureLine VPN, and AVG Secure VPN. On the front end, the infrastructures are different, but at the back end, everything is the same.
5. Security
A VPN without security is no VPN at all. Protecting customers from cyber theft and cybercrime should be the cornerstone of every VPN policy. So does HideMyAss. Its commendable security features are recognized and praised by IT experts.
Strong Encryption
For every VPN, military-grade encryption is reasonably necessary. HideMyAss uses AES 256-bit encryption to create a secure tunnel through which your data passes.
It also has 4096-bit RSA keys and forward secrecy. For authentication, it has SHA256, OpenVPN protocol for Windows and Android and IKEv2/IPsec for Mac and iOS.
Kill Switch
Kill a switch is an option given by many VPN services. It secures your traffic in case of connection loss with a VPN server. When your connection is lost with the HMA server, the Kill switch activates and drops your link to the internet, preventing any data leaks when a VPN is inactivated.
HMA'skill switch is not available on iOS devices or Mac devices.
Public Wifi Protection
Whether using the internet in a coffee shop, a hotel, or any other public place, HMI is at your service to protect you while using public Wi-Fi.
Public Wifi is prone to data theft. Cyber snoopers and hackers monitor your digital activities if you are not using any VPN with public Wifi. HideMyAss can also protect you from any mishap while using free Wifi connections.
Leak Protection
HideMyAss also protects against DNS and WebRTC leaks. Using VPN, your data leaks through DNS requests, WebRTC or IP addresses. In such a case, your privacy you are at stake if using a VPN from a high-surveillance country.
One leak, and you will be imprisoned for years. Such leaks disclose your location and activities. Therefore, every VPN must-have leak protection.
HMA claims to protect against any leak. It has built-in leak protection for IPv4, but for IPV6, the company is yet to develop a program.
Private DNS Servers
HideMyAss does not use public servers because many servers are usually operated by Google and are vulnerable to data snooping. It uses DNS servers owned by Avast.
Browser Extention Ad Blocker
HMA offers adblocker only on its Chrome browser extension, which is helpful while visiting websites like Utorrent and YouTube. However, the ad blocker is not working on any other device.
6. Value-Added Services
Browser Extensions
HideMyAss has browser extensions for Chrome and Firefox. Through these extensions, you can access unlimited bandwidth and Netflix and other streaming sites without additional cost.
Only 5 locations provide browser extensions. These are:
New York, US
London, UK
Frankfurt, Germany
Paris, France
Amsterdam, Netherlands
Split Tunnelling
Not all VPNs offer split tunneling. Only a few can think outside the box, and HideMyAss is one of them. Split tunneling allows users to run websites and Apps without a VPN, irrespective of the VPN being activated on the device.
HMA split tunneling is only available in Android. macOS and iOS do not yet support the feature.
7. Pricing
Payment Plans
The pricing for long-term plans is economically compatible. Its pricing starts at $2.99 per month for 36 months plans, significantly less than the average normal. Similarly, the plans offer $3.99 for 24 months and $4.99 for 12 months.
The company keeps changing its plan to give users the best option. The prices of the VPN vary with the number of simultaneous connections.
Furthermore, HideMyAss also offers several business plans from monthly to yearly subscriptions from 10 to 30 simultaneous connections per your choice.
A brief comparison of HMA standards and Business plans.
Standard Plans
Business Plans
HMA servers
Yes
Yes
HMA apps
Yes
Yes
Device connections
5,10
10, 20,30
Upgradable for more connections
No
Yes
Volume discounts
No
Yes
Wire payment
No
Yes
36 months plan (per month)
$5.99 – 10 devices
$2.99 – 5 devices
24 months plan
$6.99 – 10 devices
12 months plan
$7.99 – 10 devices
$4.99 – 5 devices
$12.99 – 10 devices
$23.99 -20 devices
$32.99 -30 devices

1-month plan
$11.99 – 5 devices
$23 – 10 devices
$46 -20 devices
$69 -30 devices
Free Trials
If you are interested in giving it a shot before any financial commitment, HMA can help you. Its seven-day trial plan doesn't require account creation or credit card information. You can use it just without heading any subscription plan.
Money-Back Guarantee
HMA is not left behind like any other VPN by offering a 30-day money-back guarantee. You can take all your money back 30 days after the subscription.
8. Payment Options
The VPN has various payment plans for the feasibility of customers. Some of the payment options available for HMA'susers are:
Debit/Credit Cards
Visa
MasterCard
American Express
UnionPay
Hipercard
Discover
Online Payments
Google Pay
Apple Pay
PayPal
Others
PayNearMe
Alipay
Sofort Banking
iDEAL
WebMoney
Nordea
Unfortunately, HMA does not accept Bitcoins or any other cryptocurrency, and it prefers revealing your information while paying for the VPN.
Quick Review
| Features | HideMyAss (HMA) |
| --- | --- |
| Servers | 1100+ |
| Countries | 210 |
| Multiple Connections | 5 OR 10 |
| Location | The United Kingdom |
| Protocols | OpenVPN, IKEv2, IPSec, UDP |
| Speed | 20 GBPS |
| Logging policy | Zero log policy |
| Split tunneling | Yes |
| Kill switch | Yes |
| Independent audit | Yes |
| Unblocking capabilities | Yes |
| Customer support | Yes |
HMA VPN Pros
HMA subscription is undoubtedly not the cheapest. It doesn't offer a short-term solution; the VPN gives you a 7-day free trial without making any account and a 30-day money-back guarantee for your satisfaction.
It has addressed one of the biggest concerns raised from its previous version: that it logs information and aids in DMCA investigation, which defeats the purpose of anonymity and privacy. This scandal came out in 2011 but was immediately addressed. The present version no longer collects data to have a sense of security when availing of its services.
If you stick to low-level privacy without considering a location and want to hide your web traffic and access unblocked sites like BBC iPlayer and Netflix, then HMA is your best option. It is simple, fast and reliable.
This VPN supports multiple protocols. It does not discriminate whether you are an Android, Mac, iOS, Windows, or even a Linux user. And even if you have a mix of devices, you can still enjoy all the perks. It can protect up to five devices at a time. This is an excellent feature since most of us use multiple devices simultaneously. This will ensure the restriction of free use without compromising your privacy.
Depending on the region, it provides good latency and connectivity for streaming services such as Netflix. Their extensive VPN server network allows them to have strong peer-to-peer connections with around 250 VPN server locations. Additionally, this enables them to set up call paths between two IP points or P2P connectivity. However, the streaming speed can vary depending on the user's location. Try testing the speed of connectivity and browsing activity and uploads and downloads via speed test sites.
Geo-blocked Content is a non-issue. HideMyAss specializes in subverting restrictions set on contents based on geographic locations. Even if you are in Asia, the contents that are "exclusive" to the US are within your reach—no more scouring the web for bootleg copies or getting snippets of clips from community chat rooms or off of Youtube. The contents you want will be available wherever and whenever you want.
Installation is a breeze. HHMA'sinstallation process is one of the most unintimidating processes amongst the VPNs available. Their Lightning Connect allows for easy connection using a single click on a button. You will enjoy the service of HideMyAss without any hassle and with minimal input of information. Once activated, you will instantly connect to the nearest server to ensure a strong signal and connectivity. However, you can also opt to input your location manually.
HMA VPN Cons
UK is a part of a surveillance organization and a terrible place for VPN providers. It supports freedom of internet activities, but on another side, it looks into data through firm cyber laws like the UK Investigatory Powers Act.
The Czech Republic is not a part of a data surveillance organization and promotes free speech, yet it snoop data against hate speeches, pornography, HHolocaust denial etc. Some internet providers based in the Czech Republic have also been known to block Content promoting child pornography or racism.
Automatic renewal. Although this would mean that you will no longer have to go through the whole process of filling out forms and checking boxes, you have to keep an eye out, especially if you happen to subscribe on a reduced promo rate because, for the automatic renewal, the reduced speed may no longer be applicable. So, if you do not want to be charged the total price, you better be looking for when your subscription expires.
The app itself could use a little bit of work. There are several minor issues with the app's interface. It does not offer seamless transition but instead provides pop-up-type windows that can be confusing and frustrating. Having to transfer from window to window is straining and makes you lose focus on what you are doing. Although, with time, you can get used to this interface. The contents are easy to follow and understand.
Although HMA VPN has P2P capabilities, torrenting might still be limited. Yes, torrenting can be done, but it is not without any restrictions. You might run into some obstacles when sharing or downloading through torrents. Copyright is still highly valued and regarded, and you might find yourself banned or restricted if caught violating copyright laws.
Adds may come up during use because the app does not include an AddThis. This may not be the best fit for your blocker.
FAQS
Conclusion
HideMyAss is a recommended VPN not because it has staunch security or privacy policies but because it understands users' needs and offers services accordingly.
With a more extensive network spreading to 200-plus countries, fast speed, geo-unblocking capabilities, robust security, top-notch privacy and customer support, there is nothing left to say in favor of HMA.
From all sides, HideMyAss is reaching sky-high and performing unexceptional for users. I tried to present the most authentic and well-structured HideMyAss VPN review without any false justification or misinformation.
I covered each aspect of the topic. Still, if you need any extra information, do let me know in the comment section.