ClickFunnels Review – Is It Legit?
There are many marketing tools out there. Given the advancement of technology and the internet, every marketing strategy claims to be the best. The truth is, most are not. That's one thing that makes ClickFunnels so unique – it works.
ClickFunnels Review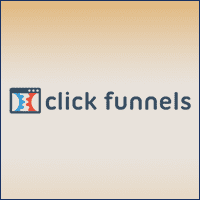 Name: ClickFunnels
Description: Unlike other marketing strategies, ClickFunnels focuses on customer experience. This is the unique factor that makes ClickFunnels work as the best online business tool. ClickFunnels guides businesses through their proven sales strategies to take cold prospects and turn them into satisfied, returning customers.
ClickFunnels Overview
ClickFunnelss has been referred to as one of the best online business tools. Many entrepreneurs and small businesses have found great success with ClickFunnels. Moving a potential buyer through the sales experience is hard enough on its own. ClickFunnels assists with not only converting the buyer but creating a repeat customer base. It is much more cost-effective to get the same customer buying again and again. Use ClickFunnelss to enhance your immediate sales via landing pages and develop a returning customer system.
Sales Funnel Builder

Customer Experience

Funnel Templates & Editor

Payment Gateways & Pricing
Pros
Excellent tool for entrepreneurs to inform potential customers about their products and services
Can generate web traffic from around the world
Makes the customer experience very straightforward
The user-friendly sales funnel builder
Guides customers through sales experience so they can purchase without getting annoyed or clicking away out of frustration
Allows business to follow-up with customers and potential customers after they go through the Funnel
Provides an upsell option to improve customer experience and sales
Provides users sales strategies and tools to be successful
Funnels create a customer experience that websites cannot
Multiple payment options for customers
You can register and purchase domains through ClickFunnels using third party websites
Allows you to send broadcasts to those on your Funnel lists for further sales opportunities
Cons
The Dashboard gets updated regularly. It can be tough to get used to the new layout, especially when it happens frequently. But it is meant to enhance the experience, so you get used to it.
Only two ClickFunnels pricing options. Sometimes having more options that are customizable is better than two standard price points.
The platform is very simple. This is good for some and negative for others. Those who have the ability to set up a similar platform on their own, the cost may be prohibitive. However, the simplicity is actually a positive thing for those too busy or without the necessary skills.
Why Do Businesses Use ClickFunnels?
There are significant cost savings when you get the same customer to shop with you again rather than finding an entirely new customer. ClickFunnels understands that, so it has come up with a strategy that can be used by any business. That is why ClickFunnels is commonly referred to as the best online business tool. When executed correctly, a company can use ClickFunnels to bring in new customers and turn them into lifelong ones.
A business would mainly use ClickFunnels because of the money they stand to make. Many companies have chosen to use them because it increases their sales with only minimal output. ClickFunnelss is simple to set up and use. They also allow for many forms of payment, like Paypal, Stripe, ClickBank, and more. Customers appreciate the payment options, which improves the customer experience.
An entrepreneur also likes the all-in-one platform ClickFunnels provides. You can send e-mails or automate your Facebook from your account. Also, you can use the 'Drag and Drop editor to alter your webpage. This and more are all possible because of their simple-to-use Dashboard. It helps you save time and money because all your controls are in the same place. This is extremely handy for any business owner.
Many people also enjoy the ClickFunnelss that are targeted at your specific business. If you are in e-commerce, your Funnel differs from a non-profit business. The streamlined Funnels ensure that the content is effectively tailored to prospective customers. Many other similar platforms offer a one-size-fits-all approach. This does not work for the discerning buyer. You are more likely to get constructive leads when the marketing message is targeted to your dynamic customers.
What are ClickFunnels?
Before using ClickFunnels, it is essential to understand what ClickFunnels is.
ClickFunnels is a five-step sales experience that casts a wide net for prospective buyers. Through each step, the 'funnel' narrows to focus on returning customers. The point of the Funnel is to close more than just the one-time sale. It takes a lot of money and effort to secure one single customer. With this effective strategy, the money you spend leads to procuring customers who come back to you again and again. In other words, it's money well spent.
Many businesses use their website as their method to make sales. Potential customers visit the website and browse through the tabs to learn about the product and the business. This is a self-guided tour where the customer can easily get lost or can't find what they are looking for, then get frustrated and leave your page. Alternatively, they work their way to the checkout, only buying what they think they need. All of these are missed opportunities for the company or business owner.
ClickFunnels creates a buying experience. First, only buyers with genuine interest are brought into your Funnel. With targeted ads and content, low-quality buyers are filtered out. ClickFunnels guides the customer through the process by showing them how your product or service can solve their problem at a reasonable price. Then, through each stage of the process, the buyer builds a greater interest in the initial offer, plus other products and services you offer.
Their decision is reinforced with testimonials, pushing them further through the tunnel. Ultimately, the business can close the sale by personalizing the content, showing its value, or providing superior customer service. Essentially, ClickFunnels is an excellent way to bring serious customers through the buying experience to enhance your sales positively.
A business's value is worth the money they invest in ClickFunnelss. The most basic account is probably best for those with fewer visitors. For businesses with more significant traffic, choose to upgrade your subscription or start with the lowest tier and upgrade when your business starts to grow. Whatever you decide to do, you can feel confident knowing you are making a good investment.
How to Succeed with ClickFunnels?
The very first thing you should do is go through the quiz on the ClickFunnelss website. Answer it honestly to get the proper solution for your business. The purpose is for ClickFunnels to understand your business type, how long you have been operating, and where you are struggling. With this information, ClickFunnels can recommend the best Sales Funnel option to solve your problems.
Secondly, opt to enroll in the14 day trial. It is perfectly normal to be skeptical about a new resource. Every dollar counts, so you must spend your money wisely. Thankfully, ClickFunnels offers a free 14-day trial. This allows you to see how a Funnel works and discover how it can help you grow your sales.
Watch the testimonials from other ClickFunnels users. Seeing how Funnels have helped other businesses can be enlightening. Learning from others is a great way to improve your sales and marketing strategies. Find the testimonial for the company that most closely resembles yours. Hear what they say and see if their system can work for you, too.
After subscribing, spend time going through your Dashboard. Learn how to navigate through and explore the many features. The only way to reap the benefits of ClickFunnels is to understand the tool you are using entirely. Customize your template to stand out amongst other businesses. Many people like to choose similar templates, but you can design them in a uniquely eye-catching way. Go through the templates and make them unique to your business. You do not want your website to be confused with someone else's.
Use the Backpack option. For a commission, you can have other businesses promote your products. One of the best ways for a customer to gain confidence in your company is by having another trusted business recommend it.
Finally, take time when creating your Sales Funnel. Though quick and straightforward, spend some time building your Sales Funnel. The website guides you through making it, but be sure to put your effort into it. You and your customers get the most out of the experience when you put the proper time up front to build it correctly.